Shopfitters are an optimistic bunch, but are their predictions about the prospects for 2011 a bridge too far? John Ryan reports on the Retail Week/National Association of Shopfitters survey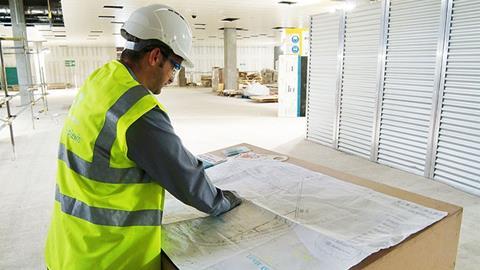 Gauging the mood of an industry is never easy as people do have an uncanny habit of masking failure and making much of little. Any survey of individual or company intentions and views therefore is inevitably prone to fallibility and it is only by sampling a sufficient number that any pattern can reasonably be discerned.
That said, the entirely unscientific approach of asking direct questions and then setting down the answers as they are given forms the basis of the annual Retail Week and National Association of Shopfitters (NAS) survey. And at this level, what is remarkable about the responses that have been given is their consistency, irrespective of which company is spoken to.
This is a big change from the past few years, where divergence of opinion was one of the survey's hallmarks and it was the diversity that made it interesting. However, in 2010 there is one feature that stands out above all others. With the exception of Earls Barton-based shopfitter Triplar which, curiously, was predicting a 200% sales uplift against last year and Belfast operation Portview, which anticipates growth of 50% this year, all other firms stated that turnover would be static at best.
There was also a sense of mild despair about some of the answers as decreases as high as 55% were reported. The evident candour of the survey has the ring of truth about it - this many shopfitters can't be wrong, from which it is reasonable to assume that things are very difficult indeed for many.
The question is what can be done about it? The answer, if your business is fitting out the interior of shops, might be to abandon the sector in favour of another area. Only one mild problem with this - while the skillsets might be entirely transferable, if there are difficulties in retail, then the same is likely to be true of the leisure and commercial sectors.
A rock and a hard place
This might explain why more than 60% of those surveyed said that retail remains a good sector in which to work. And there are some areas that are better than others. Steve Price, managing director of Wates Retail, not a member of the NAS but responsible for the fortunes of a substantial number of its members, comments: "Food and grocery is probably the most buoyant part of retail. It's all about new space and this is the part of retailing where this is happening."
All well and good, providing you can get a sniff at working on some of the projects that are on offer. The problem would seem to be, however, that for the overwhelming majority of those taking part in the survey, a heavy reliance on 'existing relationships' is the order of the day. If you've got a regular customer, it will always be somewhat easier to convert this into more work than it will be to go out and woo a new prospect.
However, as the percentage decreases indicate, there is an overall shrinkage of the market and therefore, as Brendan Boyd, managing director of Patton Fit-Out, puts it: "It's a matter of getting on your bike and going out to find work." Certainly, it's a view that has been taken by many European shopfitters, which have set up operations in the UK and yet just four of those in the survey said that they regarded foreign shopfitters as a "major factor" within the UK shopfitting panorama.
There is also the matter of tendering. The trend towards internet-based Dutch auctions, in which the lowest bidder wins, has become a feature of the shopfitter/retailer relationship. The other point is that in the past shopfitters have generally proved a resilient and optimistic bunch and shown a marked tendency to believe that fame and fortune, or at least fortune anyway, is just around the corner. To the question 'will things be better in 2011' therefore, it would be normal to expect a jam tomorrow attitude might prevail.
This proves to be the case with 14 respondents stating the next year will see an improvement in trading, but most unusually five felt that there would be no upturn, a position not encountered in previous surveys.
Once more with feeling
Simon Campbell, a director at Portview, represents that rare beast, a shopfitter that is bullish about the outlook: "I think that our view is long enough to look beyond 2011. There are winners and losers in any economy - that's what leads to change, which is always good for us. With the current climate, all retailers are reviewing their contractor lists, but there's still demand out there." He adds: "A lot of the growth this year has come from existing clients - we did a couple of large projects for Toys R Us - but things are price conscious. There's a lot of clients getting very good value out there."
And then there is the business of how closely shopfitters work with retailers with the options being closely, as part of a team controlled by a project manager, or being one of several shopfitters working on a project that is controlled by a lead contractor. Here, the majority indicated that working closely with a retailer is the normal modus operandi, a fact that perhaps dovetails with the answer that relying upon existing relationships is the best way to maintain revenues.
A generally downbeat set of responses therefore, in spite of the view that retail is still a good sector for shopfitters to concentrate their gaze upon. What is clear is that for this sample of the NAS membership at least, we find ourselves in problematic times and there is unlikely to be any let-up in the short to medium term. There will be highlights during the rest of 2010 and early 2011, the arrival of Westfield Stratford, being an obvious source of work for many. But it is common sense to imagine that the January rise in VAT, accompanied by public sector cut-backs, will result in 2011 being just as tough as the current year.
Things really can only get better, but this has been a mantra for a couple of years now and what is rather more probable is that there will be a further shopfitting sector shakeout. Talking of the problems facing UK shopfitters, NAS director Robert Hudson says: "We've noticed that there have been a number of casualties." There have and some of the names that have graced Retail Week's Top Shopfitters league table no longer feature as they have either been taken over or gone bust. It's a pattern that will continue, but perhaps for those that remain the perennially upbeat frame of mind may yet prove to have some sort of foundation. As Dave Parks, managing director of Cumberland Construction, whose company has been working on a raft of O2 refits this year, puts it: "It's one of those situations where it's either going to be crazy busy or very quiet. But we are getting a lot of enquiries at the moment." Not all doom and gloom then - for some.