For the first instalment of this year's retail road trip, Retail Week heads to Stockton-on-Tees, then Middlesbrough, to visit Charles Clinkard and Barker and Stonehouse. The next stop is Doncaster, home to furniture giant DFS, followed by Harrogate to meet High Street TV. We also take in the property scene in Leeds and beyond.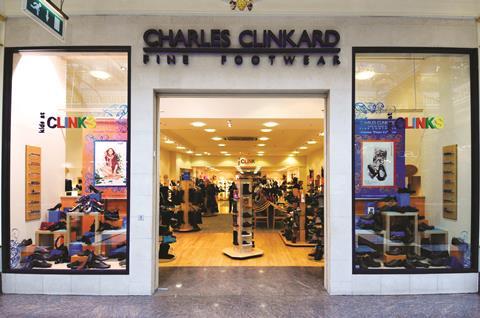 Despite being hard hit by the economic downturn, as some towns struggle to stem the haemorrhage of high-street decline, the Northeast is still full of retail success stories.
On the multi-million pound development end of the scale, the region eagerly anticipates the opening of Trinity Leeds next year, which is set to boost the city in the CACI retail hotspot rankings.
At the other end of the scale, entrepreneurial spirit is alive and well, and retail dynasties endure, with long-standing family businesses taking advantage of multichannel opportunity and local nous.
One such business is Charles Clinkard, a footwear chain with which anyone hailing from the Northeast will be familiar. It's almost a rite of passage for bairns in the region to be fitted for their first pair of shoes there – the company was founded in Middlesbrough in 1924.
Managing director Charles Clinkard, or 'Clink' to his friends, is the grandson – and namesake – of the founder. The family trade was originally butchery before that floundered during World War I and somehow – although the history is unclear – a footwear retailer was born. Now, Charles Clinkard has a 36-strong store portfolio stretching as far afield as Bristol, although its base is still in its Northeast heartland of Stockton-on-Tees.
Although Clinkard says it was inevitable that he would join the family business – "I've been working in the shops since I was 12, breaking down boxes or selling on the shop floor for pocket money" – he actually started his career at rival Bally.
"It was essential I made mistakes elsewhere," he jokes. "Bally was a great company. I was managing one of its largest stores in London's Oxford Circus. There was a real hustle and bustle about it. They gave me an awful lot of autonomy. You could do what you wanted in the store as long as you were delivering good results."
Clinkard was hooked by the footwear sector. "It's a good industry to work in," he says. "[Clinkard-owned brand] Gabor has a slogan 'there's no business, like shoe business' and it's true."
However, he realised his famous name would prevent him from climbing to the top at the family's competitor.
Growth prospects
Clinkard took over at Charles Clinkard in 1989 after his father came calling when the business hit a rough spot.
He helped steady the ship and the retailer has gradually grown from the six stores he took charge of. The growth was organic according to Clinkard, because the retailer does not take big risks.
The footwear boss says that despite growth, the business culture remains the same and it will always be a family company at heart. "My door is very rarely closed, you can come in anytime. You get more loyalty from people because it's a family business," he says.
The retailer's Northeast heartland has been badly hit during the downturn. Clinkard has attempted to weather the storm by developing a new price architecture, moving its entry price points in line with competitor Clarks.
But it was the company's early adoption of ecommerce that secured ongoing success. The retailer launched its first site seven years ago and Clinkard says it is driving the retail business.
Web sales, which now account for 35% of business, have soared 60% in the year to date. "Anyone who doesn't have an internet business now will struggle to survive unless they own the property," he says.
Clinkard says trading has been particularly difficult in Teesside, where the retailer began. It closed the Stockton store, its second shop above which it was headquartered, in 1990. The town was chosen as one of Mary Portas' pilot towns and will receive £100,000 of funding to revive its centre.
Clinkard says he considered opening another store in the town but decided it was not viable. "It's downmarket and the customer profile is terrible," he laments. "The council has a lot to answer for – it opened a retail park and it's pretty much destroyed Stockton and Middlesbrough is heading the same way."
He says the Portas funding is a "toe in the water". "There's not an awful lot you can do to repair these towns. It's too late. If they can do anything it will be looking at free parking and improving tenant mix."
Conversely, the chain's top performing stores are in Northallerton and Newcastle."There are pockets of the Northeast that are still vibrant. You've got Betty's across the region. It's a good neighbour; there's only Harrogate where there is a Betty's in the town and we haven't opened."
Despite regular approaches from private equity firms, Clinkard is committed to keeping the business in the family, and 11-year-old daughter Charlotte is next in line to take over.
Barker and Stonehouse
Born in the same street as Clinkard was James Barker, managing director of another of the region's retail dynasties, Barker and Stonehouse. Retail Week caught up with Middlesbrough-based Barker after what has been a frantic few days for the retailer. Flash floods in the Newcastle area damaged two of its eight shops, and its Metrocentre store was a "write-off". The shop was closed for nearly a week following the floods as Retail Week went to press. Barker says: "We've cleared all the stock out and the store's back to an empty shell. I've never seen it like this."
Barker's story bears more than a passing resemblance to Clinkard's. The retailer was set up in 1946 by his grandfather, former RAF man Charles Barker, alongside his brother Frank and friend Alex Stonehouse. The threesome used to work in Binns, now House of Fraser, in Middlesbrough. During the war they hatched a plan to set up shop alone.
"It was founded on quality and service, alongside UK craftsmanship," he says. "Quality and service is still part of our ethos. The job doesn't end when you've sold a piece of furniture, you have to fit and offer aftercare. We offer an end-to-end service."
The retailer, which made a pre-tax profit of £2m against sales of £43.7m in its year to March 31, 2011, is now owned by Barker's father and current chairman Richard, who conducted a management buyout in 1974. James joined in the early 1990s after a stint in advertising at Saatchi & Saatchi. The retailer now has eight stores, but apart from one in Nottingham, has stayed local, opening across the Northeast and Yorkshire.
"We're well known up here and rely on customers coming back and recommending us. We've had generations of families coming back to our stores," he says.
Barker does not rule out casting the net wider, however, if the right opportunity arises. He notes it has been a difficult few years in the Northeast. "Everyone in the Northeast, especially Newcastle and Tyneside, had links with Northern Rock. It's been tough since it crashed," says Barker.
Its Northeast base does hold advantages for the retailer. Furniture sourced from overseas comes directly to the region by sea, enabling the avoidance of road haulage costs associated with shipping to southern ports.
The retailer's major focus this year is enhancing its multichannel credentials. It is launching iPads in-store to offer the widest range possible in all of its shops regardless of size, and will debut a 3D room-design tool on its website in the autumn.
Barker says investing in online is vital, especially in a category that is so heavily researched by potential customers. "It's a very important part of the mix. Seventy per cent of people who buy furniture research online. Our mobile site also gets great traffic," he says.
Much like Clinkard, Barker is keen to keep the business in the family, although he wants his four children to explore other employment opportunities too. "I didn't just jump into the business, but it's such an incredible opportunity we've got. I felt like I had to pursue it," he says.
Doncaster: DFS
An hour-and-a-half down the A1 lies another furniture retailer, although this one is rather bigger than Barker and Stonehouse. The next stop on this week's road trip is Doncaster, home to 90-store sofa stalwart DFS. The retailer, which was set up by Lord Kirkham in 1969, is now run by Ian Filby after private equity firm Advent acquired it from its founder in 2010 for £500m.
When Kirkham sold the firm to Advent, a deal which Filby advised on, he said he was only prepared to offload his precious business because the private equity firm "recognised that DFS was about the people, not property".
This resonates with Filby. "It's got a fantastic culture. They're a hard-working, straight-talking bunch from Yorkshire. I remember my first day in the office. The door opened and in walked a woman: 'I'm Tracey, I'm yer cleaner'," says Filby, adopting a thick Yorkshire accent. "'Do yer fancy a brew?' That's how it is. Straight talking with a can-do attitude."
That strong work ethic will have come in handy during Filby's two years in charge. Advent's acquisition came at a difficult time in the furniture market.
He admits: "Undoubtedly, 2011 was a really tough year but we grew market share." He says that 2012 is proving to be equally as tough but the business has gone back to its thrifty Yorkshire roots and has cut costs in areas such as marketing.
Despite the tough environment, DFS' new private-equity owners have turbo-charged its expansion. It has opened 12 new stores so far this year, including a flagship on Tottenham Court Road in central London, and its first shop outside the UK, in Dublin.
"It's looking very positive going forward as the new stores kick in. We're starting to see the benefit," Filby says.
He is particularly encouraged by the firm's performance in Ireland, despite the difficult economic climate, and spots a clear opportunity to expand further in the country. Filby says its first step into international markets could pave the way to moving further afield.
He says: "Once you learn to do business in another culture it makes things easier. And don't underestimate Ireland – it's a very different culture and we're trading in different currencies. It might enable us to explore moving into Europe."
However, his immediate plans fall a little closer to home. Filby plans to open 20 stores by July next year, including two near his Yorkshire base, in Huddersfield and Sheffield.
Filby, who spent the majority of his career in Nottingham-based Boots, says he is loving life at DFS, and intends to spend "quite a few years more here".
His ambition is to transform the chain into a "world-class retailer".
"It's a great British company but our ambition is to be world class. We've got all the building blocks in place. We'll look back in three to four years and say crumbs, we've built something special."
DFS is not the only big retailer headquartered in Yorkshire, which is also home to grocery giants Morrisons and Asda. However, the region is also breeding a new generation of retail entrepreneurs.
High Street TV
Harrogate doesn't seem like the natural home of TV shopping. However, since 2008 an ambitious start-up has been growing rapidly from the affluent town. "We also have offices in LA and Sydney," says High Street TV executive chairman Andrew Malcher.
"I feel like Del Boy sometimes – LA, Sydney, Harrogate."
Malcher is an evangelist of TV shopping in the UK, setting up his first TV shopping channel alongside chief executive Jim Coleman at the tender age of 26. He'd been travelling in the US and saw the success of the channel there and saw what he says was a "golden opportunity". "If you go into Walmart, the world's biggest retailer, there's an entire aisle dedicated to As Seen On TV. US retailers have dedicated buyers for the category," he says.
He snapped up the licensing rights to weight-loss phenomenon the Atkins diet and launched his first channel in the UK airing infomercials. That expanded into a sports fitness and health channel, both of which were sold to Northern & Shell founder Richard Desmond.
It was Malcher's next venture which laid the foundations for High Street TV. He launched a dedicated golf shopping channel where a little experiment with retailer JJB Sports paid dividends.
"At the time, JJB sold drivers under the Slazenger brand. It struggled to sell them for £69 each," he remembers. "However, we did an infomercial for JJB. It was slick. It had a JJB Sports call to action and was branded Slazenger. We priced it at £169 and in eight months it had sold 37,000 units and was Britain's best-selling driver."
The success led to JJB buying The Golf Channel from Malcher. However, the idea for High Street TV was born. Malcher decided to collaborate with high street retailers using his infomercials to drive people into the store.
High Street TV, which is backed by furniture tycoon Gordon Black, operates a 24-hour channel promoting its products, which include the Zumba fitness programme and Proactiv, the acne treatment advertised by pop superstar Katy Perry. It also airs an additional 76 hours per week of infomercials across different channels. The infomercials direct customers directly to retailers' stores. It has collaborated with Boots, John Lewis and Bhs to name but a few, and has dedicated As Seen On High Street TV pages in the Next Directory and Argos catalogue.
Malcher says this is a true multichannel business because shoppers can buy from home, online or in stores nationwide: "Wherever our customers are, we are. There are customers that we are never going to get to, who want to buy in a retail store."
More than 50% of its sales come from stores. Malcher also admits that being attached to high-street retailers can "sprinkle credibility dust" over its products. However, he observes the channel also offers retailers the chance to be truly multichannel and can drive footfall into store: "For the past 10 years bricks-and-mortar retailers haven't had to look at other areas. They were comfortable. Now times are tough, they're looking at other channels."
Business is booming for High Street TV. It is forecast to double turnover to £28m this year – up from £1m in 2008 – and sales are projected to grow to £60m by 2015. Malcher says its dominance in fitness products has helped stimulate the growth. "What happens when there is a recession is people stay home more. They watch more TV and eat more pizzas," he jokes.
Malcher is confident the genre can become as big as it is in the US and his ultimate aim is for retailers to have an aisle dedicated to the category, which he says will be a game-changer.
"Walmart has buyers analysing the media spend into As Seen On TV products every day so they can correlate it to product space," he says. "Tesco mirrors [Walmart] in pretty much every other category but it missed out on this one."
Many retailers have bought into the idea, including Bhs owner Sir Philip Green who has a branded wall dedicated to As Seen On High Street TV's products. With supporters as powerful as Green, High Street TV's dream aisle could soon become reality.
And with such entrepreneurial drive, the Northeast is set to remain in the spotlight as much for its ambitious retail developments as for as its continuing regional success stories.
Development: The Trinity Leeds effect
Yorkshire is home to the most notable retail property opening in the next 12 months – Trinity Leeds. The £350m Land Securities development is nearing completion as its March 2013 opening date looms. The 1 million sq ft scheme is certainly ambitious but it is also now more than 72% let.
Land Securities leasing director John Grimes says the scheme will help Leeds leapfrog its neighbour across the Pennines, Manchester, to become the fourth top retail spot in the UK. "It's bringing in quite a few retailers that should be in Leeds to the city."
He says the scheme will give Leeds its first major city-centre shopping destination to rival Manchester's Arndale Centre and Liverpool One. Building the mega- scheme during a recession may have seemed a risky move, but Grimes insists it was destined to pay off. "When you create the right space in a vibrant city centre it's always going to create a great deal of interest. We were confident to crack on and do it," he says.
The centre, which has a strong fashion mix, has brought young fashion giants Hollister, Superdry and Mango to the city, while high-street stalwarts Next, Marks & Spencer – which was founded in Leeds – and Primark are all taking stores in the development.
Tim Maule, managing director of Huddersfield-based Mamas & Papas, which has taken a shop in Trinity Leeds, predicts it will transform the city. He says: "It will make it a real shopping destination. It's what Leeds has needed for a while. As a local retailer, it'll be great to have a flagship store in there."
Grimes is confident the scheme will leave a "massive impression" on Leeds. Its leisure offer, which includes an Everyman Cinema and a Conran restaurant, will help make Trinity Leeds a destination and the leasing director thinks it will create a new culture. Grimes says: "Leeds has never had a strong tradition of late-night shopping. The cinema, bars and restaurant will drive people here. Stores will be open until 8pm every night."
However, other developments are also under way nearby in a bid to keep up with the North's biggest retail destination. Just 20 miles away in Huddersfield, the town's major scheme Kingsgate, has unveiled plans to increase floorspace by 50%.
Owner of the site, WD Huddersfield, is poised to invest £40m into the expansion and has signed a memorandum of understanding with Kirklees Council. WD Huddersfield managing director Peter Everest says the scheme will help boost the town's retail credentials. He explains: "The development will ensure we don't get lost between Leeds and Manchester's shopping centres. Huddersfield is currently a long way off the top 100 retail destinations but, according to CACI, it has the potential because of its catchment to move up to position 52 to 54."
The existing development is 100% occupied. WD Huddersfield hopes to add six large units into the extension, which will bring another 400,000 sq ft and be anchored by a major department store. The developer, which hopes to open the extended site by 2015 to 2016, is putting its plan out to public consultation before the end of the year.
Expansion: Direct Golf
The chairman of Huddersfield-based retailer Direct Golf John Andrew has a tough decision to make. He is keen to push the button on a rapid expansion of the 21-store chain to double shop numbers to 40 over the next three years. But right now he is debating whether to sell a share of the business he started 21 years ago to fund the rollout or do it himself. "I've got an offer on the table from private equity but I've also been given the green light by the banks so I could do this on my own," he says.
Andrew, a PGA professional, made his passion his business. He got his first taste of retail as a result of his golf club professional status, working in an isolated store "with no passing traffic".
That is why the then 25-year-old decided to go it alone and open a store on a busy road near the centre of Huddersfield, at "the height of Nick Faldo and Ian Woosnam".
Andrew grew the business – originally called Huddersfield Discount Golf – slowly, opening about one new store a year, until the internet came along and Direct Golf was born. He says he immediately embraced the medium, which accounts for 35% of turnover.
Direct Golf stores vary between megastores with driving ranges and smaller branches on busy roads, but all are staffed by at least one PGA-qualified professional. Andrew says: "Our service makes us stand out. You don't get some teenager serving you. It's important that staff know more than customers."
Andrew has even opened a pro store at Elmwood College in St Andrews, where students train to be golf professionals. Along with golf, coaching and course management, students also learn how to work in Andrew's shops. He says: "It's offering another line of career in the PGA. So if you don't make it as a player, a club pro or coach, well what about retail? It launched in January and I already have eight staff from it."
The surge in popularity of golf, driven by new British superstars such as Rory McIlroy and Ian Poulter, convinces Andrew that the time is right to expand. But it is the retailer's consistently healthy margin which makes him particularly confident.
"I've always said that turnover is vanity and profits are sanity," he says. "We're a profitable business. Having own brands means we can deliver margin, and if you deliver margin you're fine. Our margins are between 40% and 45%."
Andrew sells his five golf brands exclusively in Direct Golf, and emulates a fellow sports retailer in his approach – Sports Direct founder Mike Ashley. The two "went for an Indian years ago" to speak about their respective businesses, remembers Andrew. At the time, Ashley's was called Sports World. Today Andrew jokes: "Now his is Sports Direct. I told [Sports Direct chief executive] Dave Forsey that he nicked my name."
Follow Retail Week's roadtrip for the next six weeks. Next week Anna Richardson Taylor heads to the Southeast. To see previous reports visit Retail-week.com/ontheroad