PAID FOR POST
More voices from the retail industry
Self-checkouts and smart assistance are just two ways retailers can improve the customer experience, says Reint Jan Holterman, global product marketing manager for retail software at Diebold Nixdorf.
Self-checkout in retail is clearly a keeper. Expedited by the pandemic, many retailers now either offer self-service checkout or are considering it. And why not? Self-checkout is more convenient for shoppers, more efficient for both retailers and shoppers alike, and saves floor space as well as staff capacity – and staff can now help customers in other areas of the store.
Reduce self-checkout interruptions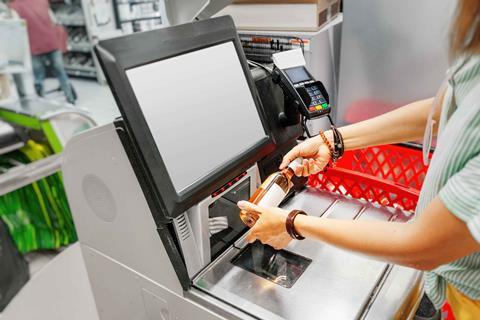 Self-checkout processes are vulnerable to interruptions. An internal study carried out at four leading grocery retail chains across the UK, Poland and Germany indicates that the average self-checkout time increases by 50% to 100% with each interruption. Think about a customer purchasing a bottle of wine or case of beer. These are age-restricted items, and hence need approval by store staff before they can be added to the transaction.
Obstructions in the store are normally met by store associates, but for self-checkout, it's the customer who first witnesses a hiccup. This makes it extremely important to analyse and map out potential process disturbances upfront and implement an appropriate solution to ensure the issue doesn't occur in the first place, or the staff is ready to support.
This does not mean you should no longer consider using self-checkout as the benefits of self-checkout outweigh the possible interruptions but you must think about how to handle interventions properly.
How to handle interventions smoothly
The key to solving interruptions smoothly is "smart assistance" – smart technologies in the hands of store associates that enable them to remotely assist customers in case intervention is required. Smartphones, tablets or wearables can be used by a mobile store attendant who can resolve checkout interruptions such as age verification remotely. This also allows the same attendant to help multiple customers at the same time.
Moreover, smart assistance technology reduces non-malicious shrink by instantly flagging issues, such as unexpected items in the bagging area, or a mismatch between items scanned and the total weight of items on the security scale.
Combining smart assistance with smart vision
In some cases, interventions can also be avoided completely. Using smart vision solutions, with a camera mounted on or near the self-checkout device, many interruptions can be prevented.
By applying sophisticated algorithms based on AI, these smart vision solutions can be used for automatic item recognition to solve issues with mismatched items, for example. The technology can also recognise someone's age by matching facial characteristics to a database. Some algorithms can even successfully match faces that are partly covered by a scarf or a face mask. And the numbers are impressive: according to a ResearchGate study, these kinds of technologies reduce the number of interventions by 80% to 90%.
The main reason to introduce self-checkout is to reduce friction in shopping journeys. Customers ultimately want to be in control of how they shop and checkout. To make this happen, you need proper intervention handling between the staff and the customer. To find out more on how you can implement this technology with smart assistance, visit dieboldnixdorf.com.
Reint Jan Holterman is global product marketing manager for retail software at Diebold Nixdorf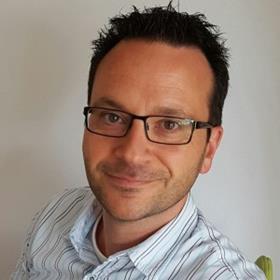 Reint Jan Holterman has more than 20 years of experience in product marketing and thought leadership in the IT industry. Being a strategic thinker, he can quickly translate complex concepts into customer-oriented marketing deliverables. Outside-in, always looking at innovations through the eyes of the customer, he can clearly articulate the value proposition and USPs to customers, partners and (sales) colleagues alike.
Combining an MBA with a solid background in software development, Holterman is able to make the connection between your customers, partners, sales teams and software development teams. He loves working with other software professionals in a dynamic, innovative business environment.

Diebold Nixdorf is a world leader in enabling connected commerce. It automates, digitises and transforms the way people bank and shop. As a partner to the majority of the world's top 100 financial institutions and top 25 global retailers, its integrated solutions connect digital and physical channels conveniently, securely and efficiently for millions of consumers each day. The company has a presence in more than 100 countries with 22,000 employees worldwide.