PAID FOR POST
More voices from the retail industry
'The high street is dead.' How often have we heard this phrase and not just in recent times?
Whenever I read or hear this, my heart sinks. And then the fire in my belly quickly stirs and my inner self responds with criticism of this all too easily used narrative.
No one can deny that there has been a material impact on shops and services since the start of the pandemic. Lockdown closures have affected many businesses and it's going to take a lot of action, continued financial support, and real and sustained intentions to get our high streets back to a place that compels people to visit. Provided that happens, consumers will continue to return, as we have seen since the recent easing of restrictions.
"We need local authorities to be bold and brave and really see themselves as the curators of revitalisation"
Underlying all of this, I feel there is a real appetite among people to see success on high streets and local communities, and with a different perspective to that which may have previously been the case.
I think of this as 'the new local', or to use an increasingly common phrase, the '15-minute community', representing thriving places where people have access to much more of what they need within 15 minutes of their home.
With more people working from home, not just in the moment now but over the long term, local communities, villages and towns can play host to a new set of retailing needs. Granted, not all shopping needs can be fulfilled at a local level but more than we think often can be. What will it take to get a resurgence back and one which thrives over time? It will take a few things, plus one very distinct and personal action.
We need longer-term government support.
Support for all retail businesses and not just those with deep financial pockets that can more easily weather turbulent times. This can be through more empowerment to local authorities, enabling more change of use on the high street. Longer-term business rate relief and revenue funding to enable investment to be made at a local level that makes out-of-town centers appealing. We need those local authorities to be bold and brave and really see themselves as the curators of revitalisation.
Relevance also plays a part, and this is where the retail business comes in.
People want green spaces, and an overall safe and welcoming environment, and when they arrive, what products and services do people want and need? How this is provided and the service and experience that wraps around this is a vital ingredient.
"We should ask ourselves, are we doing our bit to help fuel our local economies and support local retailers? "
As Ray Kinsella (Kevin Costner) famously said in Field of Dreams: "If you build it, he will come." (And they did.) This does require action, belief, faith and often a brave step by a business. However, if the legislative support is there, the environment is attractive, then certainly they will come.
It will take all of us to make it happen.
This takes me to that distinct and personal action that I mentioned earlier. Speaking from real experience, when lockdown first happened, my need for online shopping grew rapidly. The ease at which I could swipe in a certain direction on my phone and await a fast-paced delivery was both a necessity and a benefit. However, I now try to moderate this way of shopping, thinking to myself, 'can I buy this locally?' And if I can, then I vote with my feet and I do and it's often a welcome relief in the busy workday, to visit my local town, see what's new and give my support to local businesses. 'Putting local into action' is how I like to think of it.
We should ask ourselves, are we doing our bit to help fuel our local economies and support local retailers? What more can we do? And if this resonates, then vote with your feet and put local into action.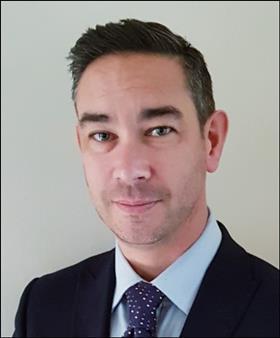 Richard Denton is UK head of retail at Arcadis
Richard is an experienced retail and retail property senior leader. With a career that spans over 30 years, he has held leadership retail property positions across a variety of notable companies, including Waitrose, Tesco, Sainsbury's, Dixons and TSB bank.
In his role as the UK head of retail, he is accountable for the performance and success of all retained and new retail clients. He brings deep client-side knowledge to the role and places great emphasis and importance on always wanting to understand the needs of the client and how the Arcadis Retail Team can then support, across a complete retail service offering.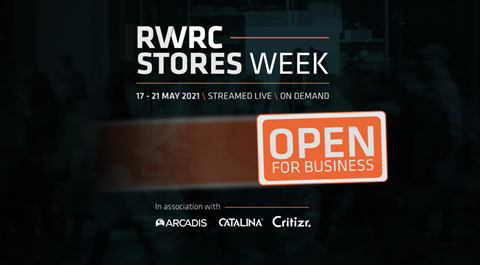 Want to find out more?
Join The Entertainer, B&Q, River Island and AS Watson to celebrate bricks-and-mortar retail
As the UK emerges from the grips of the pandemic, the role of the store is in a state of flux. Store strategies must be reimagined for an unpredictable market, leaving retailers tackling major questions.
How can you leverage and adapt existing stores to meet new consumer demand while remaining profitable? What role will shops play in the overall retail mix? And what are the KPIs that will really count?
Retail Week's inaugural Stores Week will provide the answers.
Running from May 17 to May 21, Stores Week will bring you insights and opinions from retailers, industry and property experts across a week of free online content and two free virtual masterclasses as we celebrate bricks and mortar and the vital role shops will still play in the future of retail.
Your free pass to the morning masterclasses includes access to two panel discussions and a fireside chat each day, taking place on May 18 and May 20, with leaders from The Entertainer, B&Q, River Island, Waterstones, AS Watson and more.

Arcadis is the leading global design and consultancy firm for natural and built assets. Applying our deep market sector insights and collective design, consultancy, engineering, project and management services we work in partnership with our clients to deliver exceptional and sustainable outcomes throughout the lifecycle of their natural and built assets. We are 28,000 people, active in over 70 countries that generate €3.3bn in revenues. We support UN-Habitat with knowledge and expertise to improve the quality of life in rapidly growing cities around the world.