PAID FOR POST
More voices from the retail industry
Creating demand through discovery is the only way to cut through the noise and win customer spend in an increasingly crowded ecommerce market.
This year, customers switched to online channels in their droves as shops shuttered – even those who had traditionally preferred to visit stores.
The result is a digitally literate consumer base that understands the benefits of browsing, discovering and buying online.
The Office for National Statistics reports that ecommerce represented 33% of UK retail sales in May 2020 – a staggering rise from 20% in January. Research from Facebook IQ, the digital insights and marketing research platform for businesses, reveals that nearly half of all consumers new to online shopping now prefer this way of browsing, discovering and buying products.
This proves the opportunity is enormous. But so too is the competition, as business models that were predominantly store-based pre-pandemic pivoted online.
However, there is an answer.
Traditional ecommerce is about searching and finding through a retailer's website, which limits shoppers' choices to products from brands they already know.
Today, products are finding people and at Facebook, we call this discovery commerce.
This combines machine learning and broad audience strategies to enable retailers and brands to find new customers.
The Facebook Discovery Commerce System uses big data to understand how people are interacting with a retailer's business, then uses sophisticated advertising tools to make data work harder and ensure the right products find the right people. The result is a more engaging shopping experience with data handled in a secure way.
Here are three examples of retailers winning with discovery commerce:
Made.com
Online furniture retailer Made.com has always placed an importance on discovery commerce, even across borders. Finding new customers and driving quality traffic to their website is an important KPI and Made wanted to understand the difference in performance between some of their top markets, specifically the UK and Germany.
Made set out to run two simultaneous two-week conversion-lift studies across these markets to understand whether prospecting or retargeting drives more incrementality for each location and to test the difference in broad audience targeting performance across markets.
Made showed dynamic ads featuring relevant products in carousel and video formats across four placements, including Facebook news feed, Instagram feed, Facebook Stories and Instagram Stories.
Prospecting through broad audience targeting yielded the strongest results across both markets with a 27% sales uplift in the UK and a 22% uplift in Germany. There was also a 30% decrease in cost per incremental conversion compared to retargeting audiences for the UK.
This study not only validated the importance of discovery commerce for Made but also allowed each market to better understand who it is targeting, helping it to refine their custom and lookalike audience lists to continue to reach new customers.
Charlotte Robertson, Made.com marketing director, said: "Working closely with Facebook we proved the incremental uplift in sales that the platform brings to our business, and in particular for audiences who discovered our brand and products for the first time on Facebook and Instagram."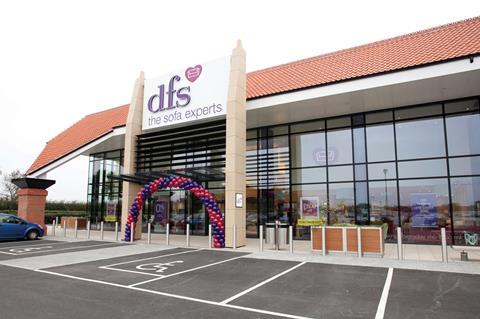 DFS
Furniture retailer DFS has always placed a large emphasis on its retargeting activity with Facebook. As part of its strategy to become the leading sofa retailer in the digital age, DFS wanted to understand Facebook's true value to its business and to see how efficient its retargeting spend actually is.
Over the course of a four-week period, DFS in partnership with MediaCom ran a conversion lift study to compare the performance of its retargeting audience who had visited the DFS website against a broader prospecting audience who had an interest in sofas but had not been to the site. During this test, DFS ran dynamic ads using the carousel format.
While the results showed that the retargeting audience was hugely successful in generating a strong return on ad spend, it discovered that attracting new customers using broad audience targeting delivered a higher return-on-advertising-spend (ROAS) of over 4x. Seeing an above-average conversion lift for this audience, as well as a 118% decrease in cost per incremental conversion, DFS has now shifted its attention to discovery commerce, making it a key piece of its overall strategy.
"A ROAS of over 4x for our recent prospecting activity on Facebook and Instagram is a great result and demonstrates the power of the platform in finding the right customers for our products," said Catherine Woodward, senior digital marketing manager.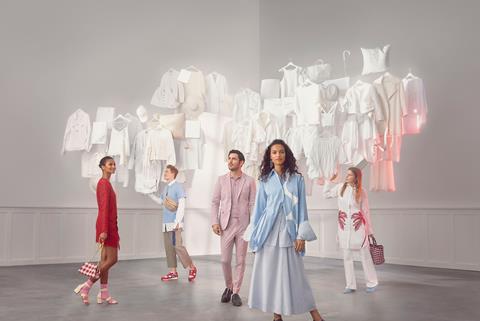 Afound
H&M's off-price fashion brand Afound decided to test whether it could reduce costs by not limiting Facebook's ad delivery to predefined audiences. It created dynamic ads that showed a selection of products from the Afound catalogue to people who might be interested in them.
Afound wanted to know whether it was more cost-efficient to acquire new customers through targeting a broad audience – men and women aged 18-64 in Sweden but excluding those who had made a purchase in the last 90 days – or through a more limited audience. The limited audience was created by taking a set of traits from a predefined Afound audience and then serving ads to people similar to them.
The Facebook dynamic ads helped drive 2.4x more first-time purchase conversions and resulted in a 39% decrease in cost per incremental new customer with broad audience targeting.
To learn more about discovery commerce, click here.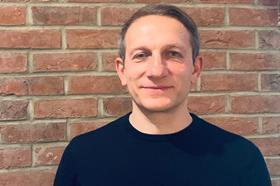 David Josephs is retail head of industry at Facebook

Meta's mission is to give people the power to build community and bring the world closer together.