PAID FOR POST
More voices from the retail industry
Local insights-led new product development is the future of retail, says Shirley Song, head of TMIC at Alibaba Group, as businesses look to create perfect products that will be instant hits with consumers
As wallets are squeezed around the world, brands now – more than ever – need to go above and beyond to stand out, whether that's through marketing communications or by launching products that mirror the ever-changing needs of consumers.
Retailers and brands must now identify new channels and strategies in order to grab the attention of shoppers.
The way in which products are developed is also evolving, with firms looking to work collaboratively with consumers to create sought-after stock.
A trio of giants in the consumer goods market have done just this with fascinating results.
1. Nestlé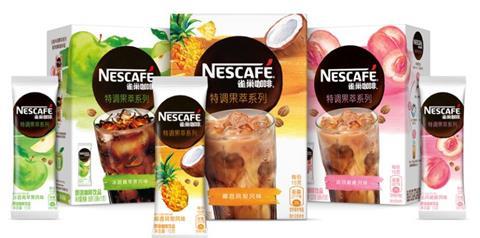 In a bid to entice Gen Z consumers to drink coffee, Nestlé China embarked on a long-term project to launch a fruit-flavoured coffee for shoppers who typically dislike coffee due to its bitter taste.
The FMCG conglomerate experimented with Alibaba's Tmall Innovation Centre's (TMIC) simulated platform – which provides a testing space for brands to experiment – to make sure the new flavours resonated with the consumers, before using product insights into consumer preferences to evolve the product to be shaped into one that would fly off the shelves.
By creating a product that directly responded to the needs of Gen Z consumers, Nestlé helped entice customers into the category and inspired them to try other coffee products and formats.
2. Philips
Electronics specialist Philips has launched one of the first products leveraging the consumer-to-business (C2B) model – a consumer-centric approach to new product development.
Using local insights to launch products, the business directly responded to the wants of Chinese consumers.
This included a Gen Z youth shaver, as well as a portable water flosser launched for Chinese white-collar urbanites.
The success of Philips' approach inspired its global teams to co-create new products with partners and rejuvenate its brand image across several markets. This new archetype in China has opened innovation opportunities around the world and inspired Philips' teams to undertake more insights-based innovation.
3. Nivea
China is one of Nivea's largest markets and an important one for global consumers.
Using data-led insights to better understand the specific needs of consumers, Nivea created two new products last year – a tiger-grass-enriched male skincare product for those staying up late at night and a female cleanser for sensitive skin.
Both are performing well and are now being considered by other markets across Asia.
In working to better understand specific market dynamics, retailers and brands can develop products that truly resonate with local consumers and can lead to exponential growth.
With more brands from around the world adapting this approach in China, I firmly believe that insights-led co-creation will help shape the future of retail and will be a driving factor in brands' success in the medium term.
Shirley Song is head of TMIC at Alibaba Group

Established in 2017, the Tmall Innovation Center (TMIC) is the dedicated retail innovation arm of Tmall, Alibaba's B2C marketplace. The mission of TMIC is to help brands identify new channels and strategies to tap into the Chinese market using precise market analysis, real-time consumer insights and product concept testing. The range of TMIC services spans: working with brands to incubate products tailored specifically for the China market, to revamping their online flagship stores and curating marketing campaigns. For more information visit: alibabagroup.com/en/global/home