PAID FOR POST
More voices from the retail industry
The era of the 'metachannel' is upon us, says EY's Thomas Harms, but what should retailers be doing to futureproof their business?
We're now in a retail environment where consumers want consistency across their physical and digital shopping experiences, without differentiating between them.
A world where the bricks-and-mortar store has a role, the online store has a role and neither will fully replace the other. And where the metaverse might emerge as a new space that can bridge the physical and virtual worlds to deliver completely different experiences.
"Retailers must create new value for their customers beyond just selling them something"
Findings from the EY Future Consumer Index have shown how the pandemic has accelerated some fundamental changes in consumer buying behaviour.
Firstly, more than a third of consumers (36%) say they'll now do more shopping online and only visit stores that provide great experiences.
Secondly, 44% plan to consolidate shopping trips and shop less frequently.
To win in this environment, retailers must create new value for their customers beyond just selling them something.
Future retail spaces need to become a genuine blend of physical and digital, giving consumers a compelling, experience-driven reason to visit.
How should retailers create such an experience?
Going beyond an "omnichannel" strategy — being present everywhere, embracing a "metachannel" strategy — being integrated everywhere and using data to reimagine, integrate and blend experiences around the consumer.
For retailers, this will mean no longer thinking in terms of 'stores' and 'ecommerce', and instead framing their channel approach holistically around 'spaces', whether physical, digital, virtual or blended, but available wherever consumers are.
As retailers develop their metachannel strategies, what should they bear in mind? Here are three key imperatives:
1. Take a systemic approach to understanding the value your spaces create for the consumer
Traditional KPIs such as sales per square metre no longer indicate the value a space can bring. It's vital now to look more broadly at this value as part of the wider portfolio. A presence in the metaverse might appear a costly distraction today – but may be laying the foundation for a much bigger opportunity tomorrow.
2. Don't anchor, experiment
For decades, the experiences that retailers offer have been anchored in selling products to people. They need to expand their sole focus away from retail margin to a wider range of revenue streams, exploring how to transform experiences in ways that are only constrained by their imagination and budget.
3. Understand what you are selling and who you are selling it to
Today, retailers buy products from brands and sell them to customers, effectively acting as transactional intermediaries. The retailers of tomorrow can sell their consumer insights back to brands – using their spaces to create the greater value for all.
Creating cross-channel connections
In an era where consumers want to shop in ways that are convenient wherever they are, retailers must convince them to visit and linger in their spaces – wherever that space is located.
Which means delivering a consistent, connected customer experience that's integrated across every channel – be it physical store, online or in the metaverse.
And a holistic view of the resulting value created will ultimately deliver far more benefit to everyone: the consumer, brand and retailer.
To learn more, check out our point of view on this topic.
Thomas Harms is a global retail leader at EY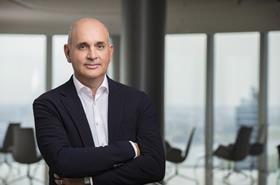 EY exists to build a better working world, helping to create long-term value for clients, people and society and build trust in the capital markets. For more information about our organisation, please visit ey.com/en_gl/transforming-retail.
View full Profile