PAID FOR POST
More voices from the retail industry
The retail supply chain, as it exists today across many verticals, was built primarily for operational excellence and economic advantage, not agility.
The inability of these supply chains to mount a rapid and effective response to changes in the business environment has been clearly evidenced in the catastrophic impact of Covid-19 on availability, inventories, service levels and revenues.
In a 'never normal' business environment, retailers can no longer rely purely on a low cost of goods and ubiquitous availability to remain competitive, and must find new ways to meet the needs of their customers, wherever, whenever and however they prefer to buy and receive their goods.
According to new data from analysts Retail Systems Research (RSR), the most successful retailers are recognising the role of next-generation technologies, such as digital twins, artificial intelligence (AI) and machine learning, to stay ahead of the game.
The RSR report found that, while 56% of 'retail winners' already use technology to model contingency plans for severe supply chain interruptions, only 31% of underperformers do the same.
Retail winners also place substantially more importance on the ability of next-gen technologies to improve their existing operations, with more than half identifying high value potential in every use case – from demand forecasting (80%) to last-mile delivery optimisation (67%).
AI is no longer the future, but rapidly emerging as a must-have capability in the retail supply chain
And when it comes to action, the overperformers are also streets ahead, deploying these technologies at a surprisingly high rate compared with average performers and underperformers – in some cases at a ratio of 2:1.
As the research highlights, AI is no longer the future, but rapidly emerging as a must-have capability in the retail supply chain.
There are simply too many variables that affect both demand and supply for decision-makers to handle manually – more automated responses to market conditions are increasingly viewed as necessary to help retailers perform better in a complex and volatile marketplace.
Winners have a tremendous head start when it comes to leveraging AI and machine learning. If retailers who are just getting by hope to catch up, the time to move is now.
Those who invest in making their business run smarter in these times will stand a much better chance of not only surviving, but in making up some ground.
Download the full report for more detailed findings, insights and recommendations.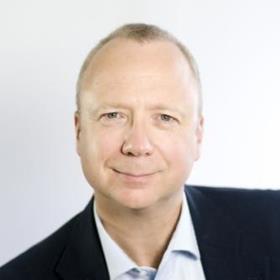 Nick Boland is regional vice president at LLamasoft

LLamasoft delivers the science behind supply chain's biggest decisions, helping over 750 of the world's most innovative companies design operational strategies to achieve profitability and growth goals. Powered by AI and advanced analytics, LLamasoft's decision platform enables business leaders to solve problems in new ways and make smarter decisions faster as their business and operating models change.