PAID FOR POST
More voices from the retail industry
Retailers should base their strategy on when – not if – digital disruption will transform their sector, says OC&C's James George.
There is an economic tipping point at around 30% of digital penetration at which store-based economics start to become fundamentally challenged.
The fixed costs of bricks and mortar start to choke the main profit engine of the business and radical rethinking is needed to avoid major meltdown.
This 30% mark doesn't apply to retail as a whole, but to sector specifics, such as category and geographical location.
The UK book and entertainment industry, for example, reached this point in the mid-2010s, an era that waved goodbye to names such as Blockbuster, Virgin Megastore and Silverscreen.
This was closely followed by electricals, which has been through the same sort of disruption we're seeing the clothing and footwear sectors face today.
With Covid having accelerated online adoption by between two and five years, we predict that most retail categories will cross this tipping point by 2025.
Life on the frontier
It helps to think of the tipping point as a frontier.
What lies on the other side – the land of the digital natives – can yield gold for those that prepare well.
But the demise of Topshop and Debenhams has shown us that it is no country for the ill-prepared.
The necessity to restructure – and what this will look like – depends on when your market is due to cross the frontier.
For those that have arrived in the land of the digital natives
The key to survival for retailers that have already reached more than 40% online penetration is to ensure:
Successive waves of innovation to outpace insurgents – the rapid impact of Shein in the fashion space is a cautionary tale.

Third-party volume is used to offset high fixed cost investments – Next, for example, has successfully evolved its model to become an online marketplace for other brands.

Stores are integrated into a true omnichannel strategy that pivots to customer rather than channel orientation.

Active consolidation of share and scale is prioritised.

Bolt-on services to drive operating margins are expanded.
For those at the border
For retailers in sectors that are reaching the frontier, there is an urgent need for business model transformation. They should:
Examine ways to reduce or vary the fixed cost base.

Reinvent supplier relationships to maximise the impact of physical space and experience (and get their active financial support to maintain it).

Leverage digital to drive operating efficiencies into store.

Develop membership programmes and subscription models to create lasting/sticky customer relationships.
Last mover advantage
Certain categories are unlikely to pass the digital frontier by 2025. These have the advantage of learning from the trailblazers that have laid the groundwork for future transformation. Retailers in these areas should:
Get ahead of the game by reshaping store portfolios and varying the cost base.

Redesign store footprints to ensure stores are ready to serve digital missions.

Build data assets – Lidl launched its Plus app in 2018. Downloaded by 25 million customers, it enables data capture while offering customers an enhanced experience.

Ensure line of sight to potentially dilutive digital economics.
Start planning today
Far from over, the journey to digitalisation is only just starting for many in the retail industry – indeed, despite the major impacts on the retail landscape so far we are really only now starting to experience the steep part of the transformation 'S curve'.
What is undeniable is that disruptive change is coming and, as ever, fortune favours the prepared.
Read more on the retail categories in which digital is dominating in our exclusive research report 'Future Business Models' in partnership with World Retail Congress.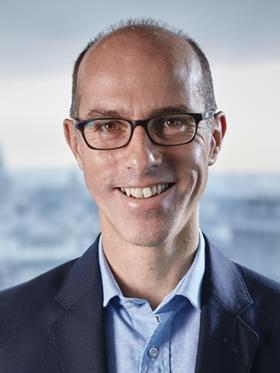 James George is a partner at OC&C Strategy Consultants

OC&C Strategy Consultants operates in key markets around the world to bring clear thinking to the most complex issues facing ambitious management. Our retail team works side by side with clients to find innovative and practical solutions that deliver lasting improvements in performance. We work with clients up and down the value chain and help them navigate the rapidly evolving landscape to unlock profitable growth.