PAID FOR POST
More voices from the retail industry
Critizr recently interviewed 114 retail managers and senior leaders to understand how they have changed their customer journeys amid the pandemic. UK marketing lead Hazel Morton shares the top-line findings
You can read the headlines, study the reports and pick apart the statistics but making sense of what has happened to the retail sector in 2020 is still hard to comprehend.
Like me, you probably get distracted when shopping online or in-store looking for insight into how individual retailers have changed what they're doing and how they deal with customers.
You'll spot commonality driven by Covid's legal requirements and health and safety best practices. You'll also notice brands doing things differently or better than their competitors as they fight to stay relevant and reinvent themselves to meet new customer needs.
Our team has taken time over the past few weeks to chat to the people who work at the grassroots of the retail industry, asking them to reflect on 2020 and reveal their most urgent priorities for 2021.
Over 100 of retail's customer experience (CX) trailblazers in the UK and France, both Critizr clients and non-clients – including Tesco, Marks & Spencer and Sainsbury's − told us what's really going on in their stores and across the customer journey. The findings give an insider's view of some of the biggest shifts and fast-moving trends happening across the sector.
The Covid effect
91% of the retailers we surveyed said the pandemic had impacted the customer journey, with the biggest impact for the majority being an increase in online sales.
38% of retailers overall also reported an increase or introduction of contactless payments (although grocery was much higher at 85%).
There's a new focus on the importance of a brilliant CX as Marks & Spencer's clothing and home manager told us: "With less footfall, the experience and journey have to be greater. We have more time to spend with the customer. We've added cleaning stations, improved the click-and-collect service, added door hosts and hosts across escalators to direct customers."
Are retailers listening?
Many retailers spoke of the value of having 'ears on the ground' with the ability to listen to both staff and customers to deliver an exceptional CX – especially during times of rapid change.
The regional director of a French grocery retailer told us: "With a health situation that changes by the day, collecting customer feedback faster is essential and makes it possible to adapt the customer experience and our actions immediately, according to their concerns."
This was echoed by the customer experience manager for a UK consumer electronics retailer: "We need to understand how customer views have changed for us to provide an environment where they are comfortable and happy to shop."
35% of the retailers we surveyed said they have made modifications to their customer satisfaction surveys during Covid-19. In turn, 80% saw a positive impact on customer loyalty – a great illustration of how proactively listening to customer feedback can result in an enhanced customer experience.
Great customer expectations
Almost half of the retailers in our survey have made changes to CX shaped by customer feedback (48%) with positive results.
75% reported an increase in online sales, 84% have seen a positive impact on customer loyalty and 69% noted a better connection with customers and local teams.
The head of digital customer experience for a UK retailer told us: "We have introduced self-service online tools that have been completely shaped by customer feedback."
Loyalty wasn't built in a day
Our survey revealed old trends of customer loyalty are now obsolete. More than half (58%) of retailers said new changes to the user journey had positively impacted customer loyalty.
The product owner of a UK department store said they had "seen traditionally less loyal customers become more loyal, and vice versa, as customers shop around to achieve the most convenient shopping experience".
Similarly, the supervisor for a DIY retailer said: "Customers felt safe in our stores and because we had responded to their feedback, they felt their opinion was valued."
Let's talk about the C-word: connection
During turbulent times, people can be brought closer together – even if not in a physical sense.
55% of UK retailers and 70% of French retailers surveyed said they now feel they have more of a connection with customers – led by grocery at 92% and fashion at 72%. Overall, 65% of retailers believe their local teams have developed a better bond with customers.
Looking to the future
76% of retailers think changes made as a result of the pandemic will remain in their organisation in the long term.
It seems likely that innovations including new collection and delivery systems, modes of communication such as in-store apps, in-store traffic controls and contactless payments will be here to stay.
Unsurprisingly, the highest priority going into 2021 is customer health and safety (71%) as shoppers continue to express their concern about the pandemic and the need to feel safe in stores. This was followed by omnichannel methods of purchase (57%) and a desire for customers to feel comfortable in-store (53%).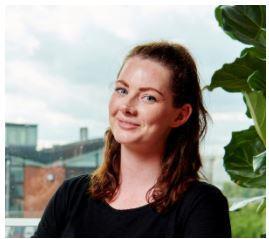 Hazel Morton leads UK marketing for Critizr UK, Europe's leading customer interaction management platform.
An innovator and customer-obsessed individual, Hazel was named in CX Network's 30 Under 30 game-changers within customer experience. She is currently working within the customer experience space at Critizr and was previosuly CMO at customer insight company Big Data for Humans.

Critizr Connection is Europe's leading customer interaction management platform. Founded in 2012 and used by over 80 of Europe's biggest companies, it is transforming the way businesses interact with their customers, take action, resolve issues and create stronger relationships across multiple channels.