PAID FOR POST
More voices from the retail industry
Port-centric warehousing is a sure-fire way to boost your distribution strategy, says David Barry, director for warehouse and transport at Uniserve.
Retail supply chain professionals could be forgiven for being thoroughly tired of the term 'perfect storm'.
But when considering the many, multiplying, overlapping, unpredictable and seemingly uncontrollable disruptions to the normal flow of goods from origin to store or customer, there's little surprise this cliché keeps getting wheeled out.
Without labouring the point, the UK supply chain industry (and so, by definition, retail) is having to overcome:
Ageing infrastructure
A chronic HGV driver shortage of up to 100,000 drivers, according to the Road Haulage Association
Record-high prices and record-low space availability on sea freight options
New rules/costs in trading rules with EU since Brexit
Disruptions, both globally and locally caused by the Covid-19 pandemic
A UK-wide shortage of warehousing capacity (we're working on that…)
These are genuinely unprecedented times requiring retail's finest to think hard and think differently when it comes to ensuring uninterrupted supply throughout peak season and beyond. One such approach is to put port-centric warehousing at the heart of your UK distribution strategy.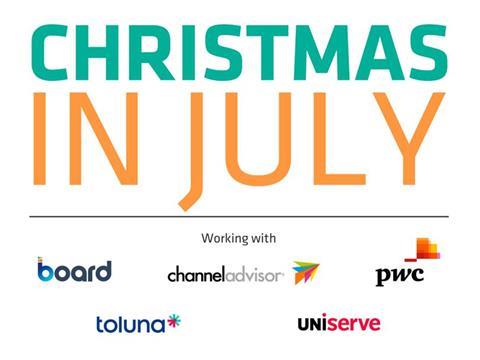 The port-centric model is very simple. Rather than transporting your goods hundreds of miles inland to primary distribution centres, the warehouses are located close to key ports. For example, our 750,000 sq ft Felixstowe Mega DC is less than a quarter of a mile from the UK's largest container port.
By doing so you take costly, time-consuming links out of the supply chain, replacing them with seamless, simple solutions from ship to doorstep.
Here are the five main ways port-centric warehousing reduces retailers' supply chain headaches:
1. Reduces cost
Removes port-to-distribution-centre haulage costs; reduces/removes high costs of quay rent and container detention. Also, there are lower environmental costs (with fewer miles travelled).
2. Reduces complexity
It simplifies the supply chain by removing a number of handling stages through the storage and distribution process; it de-risks uncertainties with buffer stocks held at the point of import to the UK; and holding product at the port until call-off avoids wasted freight miles.
3. Quicker access to goods
Port-centric warehousing provides the quickest route for product to inventory, reducing lead times and giving visibility of the quality and quantity of goods in the fastest way possible.
4. Free up resource
Incredibly scarce driver resource doesn't have to be wasted in the port to inland DC leg as this stage is bypassed.
Leveraging the advantage of port-centric logistics upstream to handle resource-intensive or complex functions also releases time, space and labour at inland warehouses and DCs.
5. Improved cash flow
Bonded storage improves cash flow by deferring payment for duty and VAT until goods are released for sale in the UK. By holding imported goods for re-export under bond, no duty will be payable in the UK. The benefits here are exponentially better at port-centric locations as the goods remain right next to the port.
Such is the importance of this last point, that it's worth taking a closer look. The primary benefit to bonded storage – particularly at scale – is of course about controlling cash flow.
But right now, when 'just-in-time' logistics is being complemented by 'just in case', it's also about control of inventory levels. Calling off stock as and when you need it builds control and contingencies back into the supply-chain planning.
While there's no silver bullet that will solve all of retailers' supply-chain issues in the coming months, port-centric warehousing at scale – particularly where bonded storage is available – will at least provide some light at the end of a very long tunnel.
Learn more about how port-centric warehousing can help you and your business.
David Barry is director for warehouse and transport at Uniserve
David Barry has worked in transportation and logistics for the past 17 years, starting at Wincanton in 2004. With senior roles in both finance and operations, his experience spans an array of supply chain disciplines, including dedicated retail customer warehousing, shared user warehousing, manufacturing, container logistics, general haulage and petroleum logistics.
Since joining Uniserve two years ago he has spearheaded the expansion and diversification of Uniserve's warehousing and transportation networks in the UK and abroad – including the development of the game-changing Felixstowe Mega DC.
Uniserve is the UK's largest privately owned logistics and global trade management provider. Seamlessly blending ocean freight, air freight and road freight services with intelligent warehousing, distribution and supply chain solutions, we deliver value, expertise and reliability to our customers every day.