PAID FOR POST
More voices from the retail industry
Retailers that take the lead and deal with supply chain issues ahead of time will reap the benefits, says Greg Petro, chief executive of First Insight.
Supply chain disruptions show no sign of abating any time soon.
The sooner retailers understand that delays, backlogs and shortages will be a part of business as usual going forward, the sooner the industry can implement strategies to help navigate and mitigate the bite to their bottom line.
Becoming data-driven is key
While the damage has already been done to this festive season – as a Wall Street Journal article pointed out back in October, "If it wasn't on the water four weeks ago, it's not going to be here for Christmas" – we can learn from this completely problematic supply-and-demand curve.
The system may have been broken by the unprecedented shutdown of the world, but if manufacturers and retailers can take one lesson from this, it's that they need to be more data-driven to mitigate future supply chain disruptions.
Take the guesswork out of manufacturing, buying and marketing by integrating solutions such as digital product testing and voice-of-the-customer data.
These analytics can help connect consumer demand, price elasticity, suggested promotional offers and optimised merchandise assortments to remove a lot of risk that comes with a time-intense design, manufacturing and shipping process.
Correct pricing is critical
Understanding the right pricing is critical in times like these, when shipping costs are at least six times higher than they were pre-Covid.
Optimising merchandising and pricing is another benefit to voice-of-the-customer analytics. Inflation is also hitting raw materials, like cotton, which is currently priced at a 10-year high, while crude oil continues to rise.
Increasing prices is one way to deal with a limited supply, but understanding directly from customers the price they are willing to pay will help keep both margins and unit sales healthy.
Increasing prices is one way to deal with a limited supply, but understanding directly from customers the price they are willing to pay will help keep both margins and unit sales healthy
Utilising customer analytics can improve consumer engagement by preventing costly buying mistakes. Testing the merchandise assortment with 3D renderings before manufacturing can help retailers make smarter marketing and promotional decisions as well.
Predictive analytics can also provide decision support in identifying substitute products based on real-time consumer data.
Every second counts. Getting in front of the supply chain challenges that look likely to be with us throughout 2022 is one way to navigate the problem.
While these technologies would not have changed the domino effect of the current manufacturing and shipping crisis, they will set retailers up for future success with smarter and faster inventory decisions.
Greg Petro is chief executive of First Insight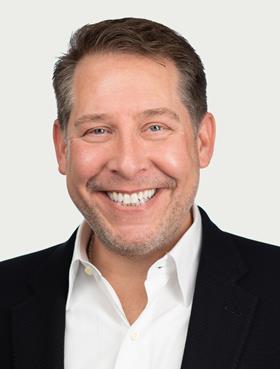 Greg Petro, chief executive and founder of First Insight, has extensive experience in product development, marketing, finance and leadership within both the retail and technology industries.
His expertise and dedication have been recognised in publications, on TV and at events that include The Wall Street Journal, Fortune, Forbes, Financial Times, CNBC, Bloomberg and NRF's Big Show.
Petro is an international keynote speaker and has written for Forbes for more than six years, where he shares his weekly perspectives with the investment community.

First Insight is one of the world's leading experience management (XM) platforms that empowers companies to significantly incorporate the voice of the customer into the design, pricing, planning and marketing of products and service offerings. Through the use of online consumer engagement tools, the First Insight platform gathers real-time consumer data and applies predictive analytic models to create actionable insights to power decisions that drive measurable value. Customers include some of the world's leading vertically integrated brands, sporting goods companies, department stores, consumer products companies, mass-merchant retailers and wholesalers. For further information, please visit firstinsight.com.