PAID FOR POST
More voices from the retail industry
Retailers know more than most about the importance of finding the right blend between online and physical presence.
It doesn't have to be all or nothing. The key is to offer customers options that suit them – and not all customers have the same needs and preferences.
The right blend
Smart retailers are also alert to the needs of another diverse but vital group of people: their managers. So, when it comes to developing those key people, it's a mistake to assume the 'high street' model is the only one.
Younger managers, who have grown up doing almost everything online, are often bemused by how old-fashioned management development can be, with endless PowerPoint presentations, long Zoom sessions and three-ring binders stuffed with modules.
Viki Tooth, an operational trainer at The Works, explains: "Millennials want the information quick and concise, and then they want to get on with the job. They don't want to spend hours reading documents."
People are the focus
Of course, most boards don't want their managers spending hours reading documents either, which is another incentive to explore better ways of developing their most valuable resource.
Laura Bunn, director of HR and development at Roadchef, says: "The board is really aligned to people being our main focus."
Most boards don't want their managers spending hours reading documents
The motorway service company has concentrated heavily on supporting those at manager level, using online learning to provide new skills that can be used in practice.
Roadchef invested in Upskill People's Managing People online series and delivered more than 20,000 hours of online learning to 604 managers over 206 days. Following the course, 83% of their managers came away with new skills they could use in practice.
The Works has also utilised our courses and the impact on the business was clear – 97% of participants said the courses were easy to use and 94% of its managers felt their team's performance would improve as a result.
Results are everything
With online learning, measurement is also built in, with directors able to easily ascertain competence levels across the business.
Roadchef area manager Colin Reid says: "We really do measure everything. It's all digitised. It's all online. And if you don't get the right answers, you need to do it again until you do."
There was a measured 10% overall improvement in management competency
In the case of Mega Adventure in Singapore, there was a measured 10% overall improvement in management competency after it completed Upskill People's online programme. The courses were combined with remote coaching from the UK.
Country general manager Zishan Amir says: "There was a much more passionate response from managers and their teams. These better-quality appraisals took 30-40% less time than before."
Get a return on investment
Of course, online learning alone is no panacea and face-to-face learning (virtual or real) has its place, just as the high street store does. But knowing it has driven performance means you can be sure there is a real return on investment – otherwise, why keep throwing time and money at it?
The most effective approach in five steps:
Define what your managers need right now
Assess their ability
Design a programme that fits your budget, timescale and management team
Deploy the programme and measure all elements
Assess their ability, review, revise, repeat
The beauty of this approach is it continuously adapts but, above all, you measure the outcomes. In short, no more hoping it's working. It's never all or nothing. No wonder smart retailers are all over it.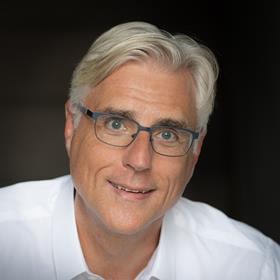 Pete Fullard is founder and chief executive of Upskill People
His mantra is "If you can measure it, you can improve it", and that's what he does.

On a mission to provide effective online learning experiences that unlock potential and help people shine.