PAID FOR POST
More voices from the retail industry
Popping a mask into your pocket when you leave the house has quickly become the norm and now face coverings are helping retail get back on its feet, says Richard Mears, founder and CEO of Breathe Happy
After most physical stores were forced to shutter for 12 weeks this year, the industry breathed a collective sigh of relief when shops got the go-ahead to reopen in June. But with consumers anxious about catching coronavirus, footfall levels have struggled to return to what they once were.
There has been much discussion about what will help tempt shoppers back into stores, from captivating experiences to tantalising discounts, yet it has become abundantly clear that consumer confidence will only return once shoppers' personal safety is secured.
Making shopping safe again
As we adapt to living life alongside Covid-19, retailers have implemented a number of measures to make shoppers feel at ease, from screens and sanitising stations to floor markings and one way systems.
However, one of the most important and notable changes has been face coverings, with the government making them mandatory for shoppers in stores across England since July 24.
This decision has not only provided clarity on a matter that was previously subject to mixed messaging, but also brings hope that consumers may regain some of the confidence retailers are so desperately missing.
Masks coax out consumers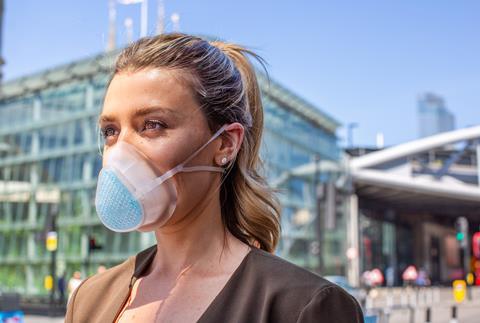 BRC chief executive Helen Dickinson said she believes face coverings will make shoppers feel even more confident about returning to the high street and many experts believe shoppers are likely to be more relaxed about hitting the high street with a mask as they will be less likely to catch Covid-19.
Not only does it benefit shoppers but also shop floor staff, providing retail workers with additional protection.
Initial figures have, however, been slow to deliver good news with footfall just inching up slightly in the first week the regulations came into force.
In England, footfall rose just 2.5% in all destinations according to Springboard, compared with 4% in other nations in the UK, suggesting the new rule might take some getting used to.
Mandatory face masks came into force in Scotland two weeks earlier than in England and retailers are now starting to see better results with footfall picking up, rising 4.7% between July 27 and August 2.
Chief executive of retail consultancy BroadReach Julie Ashworth, who is based in Edinburgh, Scotland says, "overall, wearing of masks has increased both consumer and retailer confidence" and there is no reason why English shoppers should not follow suit.
Breathe Happy offers ≥95% filtration efficient reusable face masks (pictured) that use the very latest innovation in mask technology with the highest filtration available.
Retail's new normal
Retailers are best to get behind the mask movement by displaying clear guidance on mask-wearing at stores entrances along with a customer host to greet shoppers at the door and ensure they feel at ease and informed about safety measures for that particular branch.
With masks here to stay for the foreseeable future, it is likely they will soon become part of everyday shopping.
The retail industry is not a stranger to reinvention, as the last few months have proved, so focusing on a future with face coverings is putting the best foot forward for everyone involved.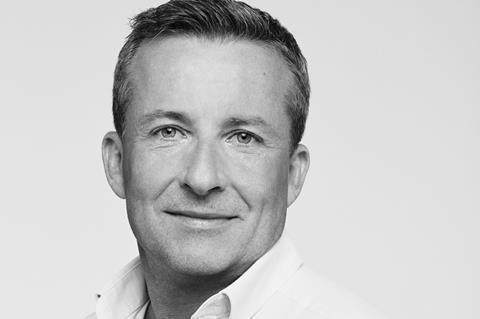 Richard Mears is founder and CEO of Breathe Happy
Richard has over 25 years of experience of working in the health and beauty industry. At the start of the pandemic, he quickly realised that he was well-positioned to develop and supply essential PPE products that were in such short supply, hence the formation of Breathe Happy. He is also the owner of beauty companies Instant Effects and Cult 51.

UK-based personal wellbeing brand Breathe Happy creates reusable face masks to help the nation take its first steps as lockdown eases. Safe and securely fitting, Breathe Happy reusable face masks provide particulate filtration efficiency and deliver protection levels in relation to bacterial filtration efficiency at 99.9%.