PAID FOR POST
More voices from the retail industry
In March 2020, no one knew what to do. Everyone scrambled to adapt, consumers and retailers alike. There was a migration of new customers to the online market, brought there by convenience and a lack of other options.
Retailers struggled to keep product lines full, while final-mile services grappled with increased demand as fulfilment centres maintained social distancing.
The rapid expansion was difficult, specifically for internal operators who were caught off-guard with out-dated technology and processes not built for it.
By the time the first lockdown ended, most of the market had taken active steps to ensure against potential future disruptions. Good job, too, since we're now in our third lockdown.
Those steps came in the form of heavy investment in technology and infrastructure.
The new essentials
At the same time, consumer behaviour changed.
We began to care deeply for those 'essential' items previously bought on the high street, the 'must-have now' items – for example, a bag of soil.
Pre-Covid, the £4 bag of soil I bought online cost £9 with delivery. No one wanted or offered it. Now a three-bag deal for £20 with next-day delivery is a bargain.
Those experienced online shoppers who began the drive for high service no longer care for speed on 'non-essential' items, particularly in the fashion industry. No one needs a new dress by Friday during a lockdown.
Preparing for peaks
Throughout the last year, investment has focused on shoring up supply lines and increasing fulfilment capacity rapidly, in line with explosive order volumes.
Capacity was tested in May when internet sales as a proportion of retail sales hit an all-time 32.9% high, according to Office for National Statistics figures. And then again in November for another record-breaking high of 36%.
The big difference between the peaks was how prepared everyone was. Those smart retailers who invested in powerful automated technology like Selazar's thrived in Q4 – recovering from downtime and revenue lost earlier in the year.
Many final-mile providers increased domestic haulage in line with order volume, increasing the number of vehicles travelling to and from hubs.
"53% of UK shoppers choose next-day as their first option. That number increases to 70% if you include a pre-noon service"
However, this is a scalable response to market conditions and most likely not permanent. Surprisingly, there's been a reduction to average order fulfilment time, down from 2.1 to 1.7 days.
Retailers have also streamlined their services in response to consumer preferences.
From our research, 53% of UK shoppers choose next-day as their first option. That number increases to 70% if you include a pre-noon service. Consumers are demanding high speed on those items deemed essential.
Transformations here to stay
There are some everlasting changes post-investment, too.
Automations introduced to warehouses are staying.
Boosts in efficiency from robotics and reduced transmission risk can't be overlooked.
With rapid changes in global circumstances now the new norm, agile and dynamic fulfilment can adapt and overcome these challenges. The old-school warehouse with boxes piled high has been relegated to history.
Partner with a dynamic service that flexes with you as global circumstances change. That is how you make fulfilment an advantage in 2021.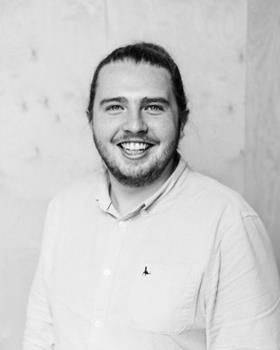 Jack Williams is chief executive and founder of Selazar
With more than 12 years of leadership in the digital logistics and ecommerce industry, Williams is passionate about using his talents in technology to create innovative solutions bringing value to retailers and their customers.
A serial entrepreneur, Williams holds a record of revenue success. He was previously the driving force behind multiple logistics enterprises before recognising the need for an innovative end-to-end ecommerce fulfilment platform.
As a visionary leader with excellent management skills and a knack for directing company operations, unsurprisingly Williams was nominated for Entrepreneur of the Year in 2019 and Founder of the Year in 2020 at the Digital DNA Awards. In partnership with the executive management team, Williams is creates cutting-edge tech-first solutions unseen before in the UK.

Using a tech-first ideology to simplify and optimise logistics for growing ecommerce businesses. Selazar's growing network is connecting the world from supply to fulfilment, building a fully integrated end-to-end system.