PAID FOR POST
More voices from the retail industry
As the global market feels the ripple effects of Brexit, trade wars and customs systems roll-outs, AEB International's managing director Geoff Taylor explains why digitisation is the best strategy for maintaining the global supply chain.
The key to crossing borders without delays, while still lowering costs and adding value, is digitisation.
It delivers the foundations to act and react to changes in a flexible manner without slowing down operations or impacting on service.
Global trade digitisation drives supply chain performance while generating transactional savings and minimising risks. This delivers added value for your ecommerce customers through better data access and transparency.
However, it can be difficult to know where to start with digital transformation. Here we explain two straightforward steps to success:
1. Pick the right project

Retailers should select their project based on its impact on finances, customers, processes and overall potential for the business.
Key areas are those that still feature manual processes and/or repeated data entry.
"Retailers need to evaluate the flexibility within their global trade IT – does it allow for reactions when necessary?"
Creating a strategy map of objectives, KPIs and measures will help to paint a clear picture of where to start.
Retailers will need to evaluate the level of flexibility within their current global trade IT – does it allow for reactions when necessary?
Customs – including import and export filing, broker integration, product classification and supplier declarations – is an ideal area in which to start due to its high level of impact on the overall business. This impact derives from the following:
High transactional volumes
Number of involved supply chain partners and systems
Average level of integration resulting in redundant manual data with high error rates
Complexity of trade agreements, duties, taxes and economic procedures
2. Integrate your supply chain
Retailers need to check the level of collaboration and partner integration within the supply chain.
"If the current collaboration is based on exchanging emails, it's antiquated and needs to be updated"
This includes suppliers, transport partners, service providers and customs brokers.
If the current collaboration is based on exchanging emails with PDF attachments, it's antiquated, labour-intensive, error-prone, slow and costly, and ultimately needs to be updated.
The level of integrated collaboration with each supply chain partner should align with the respective level of economic impact.
For example, automated and integrated customs broker collaboration can reduce broker fees by up to 50%.
Top tip
For the best ROI, focus on using one set of customs-relevant data throughout the supply chain and global trade system landscape – across both internal and external systems. This will deliver significant transactional savings.
Combining automated data enrichment for customs processes with real-time status of customs data, plus delivery data and options, means true added value can then be delivered to customers.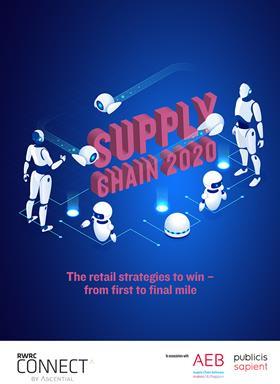 In association with Retail Week and Publicis Sapient, we've produced the report Supply Chain 2020, exploring how retail supply chain strategies can – and must – evolve over the coming year.
Download your free copy today to find out how you can successfully optimise your business to win in first and final mile.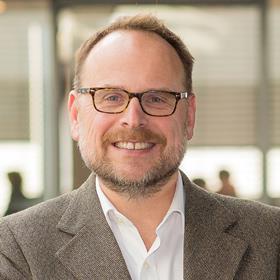 Geoff Taylor is managing director of AEB in the UK.
Together with his team, Geoff helps manufacturers and traders to understand the impact of developments under Brexit and HMRC systems changes on the global supply chain.
To find out more about how digitisation can help with managing your customs process, visit aeb.com/customs
AEB software supports the global trade and supply chain processes of more than 5,000 companies from over 35 countries.