PAID FOR POST
More voices from the retail industry
Take your brand's global presence to the next level with visibility in one of the world's most profitable ecommerce markets, recommends ChannelAdvisor.
One of the most established ecommerce markets in the world, the US is a popular destination for retailers looking to expand internationally.
For retailers looking to scale their business to the US, marketplaces are a logical starting point.
With 62% of online shoppers looking to a marketplace when searching for a product online, retailers can capture a large amount of traffic by listing through these channels.
Make a splash across the pond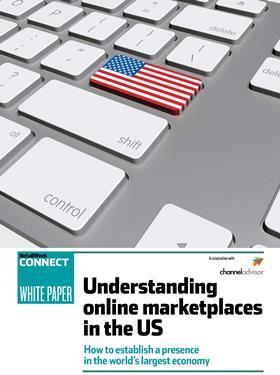 Find out more about the US online shopper and why marketplaces – from the behemoths like Amazon and Walmart to newer kids on the block such as Tophatter and Bluefly – can be a logical first step for retailers looking to make a splash across the Pond in Retail Week's new white paper, produced in association with ChannelAdvisor.
What's more, expanding to new marketplaces is considered one of the safest and quickest ways to scale your ecommerce business. The built-in customer base and established infrastructure of each marketplace allow you to focus on other priorities, such as sourcing, pricing, promotion and fulfilment (all important considerations for the US market).
Selling on multiple marketplaces also diversifies your online channels, so if something goes wrong on one, you always have other sources of revenue.
Amazon and Ebay are two of the top names that come to mind for retailers looking to sell to the US, which makes sense as these two behemoths take up the largest share of the market.
However, there are multiple options for retailers looking to sell to the US. Walmart, Jet, Newegg, Sears, Rakuten, Tanga and Wish are just some of the others to consider.
Take the time to understand the audience and requirements of each marketplace before diving in. Investing time in identifying the right marketplace for your business, getting your listings right and ensuring you are compliant with requirements will set you up for success when starting out.
Download the white paper on Understanding online marketplaces in the US here.
Key points for choosing a marketplace
Know the audience: From niche, product-specific marketplaces to larger sites with tens of millions of loyal shoppers each month, the variety of marketplaces means there's something for everyone. Take the time to research the top categories and audience to make sure you're choosing a marketplace aligned with your strategy.
Check the requirements: The requirements for UK sellers can vary by marketplace. Some channels require retailers to have a US entity like a tax ID and mailing address. Others might require that you ship from a US warehouse or provide a US returns address.
Get your data right: Make sense of the listing requirements of each marketplace to ensure your products are visible.
Consider your inventory and fulfilment times: As orders increase, you must maintain good operational performance to build your reputation. Have a plan in place to deliver on time and offer a seamless returns process.
Offer sales and promotions: Get to know the promotional sales tools on each marketplace and work with your marketplace account managers to build visibility at the start.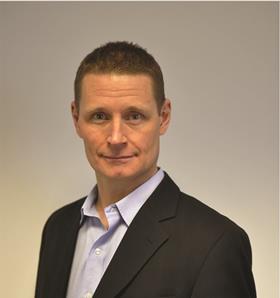 Håkan Thyr
, director for strategic partnerships EMEA, ChannelAdvisor

ChannelAdvisor is a leading provider of cloud-based ecommerce solutions.