PAID FOR POST
More voices from the retail industry
It may have just been pipped to the first trillion-dollar company post by Apple, but there is no doubting Amazon's position as one of the most successful and innovative companies doing business right now.
Amazon is at the forefront of ecommerce, setting a gold standard in customer service and convenience, branching out horizontally into entertainment and grocery, and is the market leader by far in voice technology.
The etail giant's dominance is unparalleled. Our recent study, The Future Shopper, found that Amazon is capturing 35% and 52% of online shopping in the UK and US respectively.
With the sheer number of people who use its platform, it is no wonder that many consumers are, as a result, beginning to accept its exceptional services as commonplace and expect the same levels of service from other brands and retailers.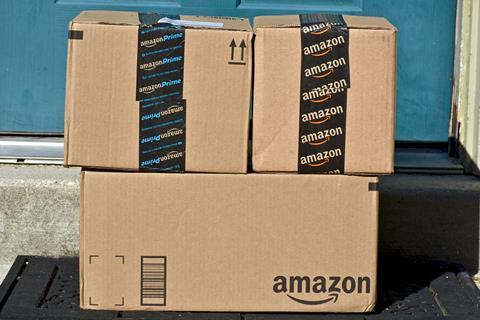 Of those shopping online, our study found that brand preference (39%) was not the primary reason influencing purchasing decisions.
Instead, 'price' and 'free delivery' outranked it with 64% and 54% respectively.
This is undoubtedly down to the "Prime effect".
The service is pushing both retailers and brands to ensure they are targeting what shoppers truly want and reflecting the high standards and convenience of Amazon's ecommerce strategy.
The importance of a balanced approach
While consumers will admittedly look to Amazon and other marketplaces as their first port of call (51% start their journey on Amazon and 55% are likely to purchase their product there too), there is still a significant opportunity for brands to engage with their customers through retailers and their own site.
Through controlling their own data and associated insights, brands are able to build better relationships with their consumers and target more effectively.
It's true that Amazon was once the enemy of many brands and retailers, but nowadays more businesses are opening their eyes to the opportunities that the online giant can offer them.
By creating a balanced approach across all online platforms – ie, representation on Amazon or other marketplaces, retailers' websites and their own brand website – all bases are covered.
Amazon's platform is yet another avenue of engagement and a chance to tap into millions of customers.
Innovation and tech tops the list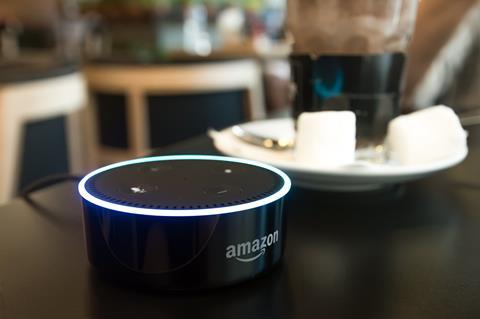 Amazon wouldn't be anything like as popular, though, without its continued thirst for innovation, as this is exactly what consumers are after.
Our study found that 87% of online shoppers are more likely to shop somewhere that is digitally innovative and even 65% believe that they are more digitally advanced than some of the retailers and services they use.
For voice commerce, one of the next big players in retail, 58% are comfortable shopping via voice-activated devices – and guess who owns the Echo device?
It's very much young people who are leading this innovation charge, too.
Eighty seven percent of millennials say they would be more likely to shop at a retailer that is digitally innovative – it's clear as digital natives that they are more excited about emerging digital avenues for shopping.
What's more, when you consider 50% of total online spend comes through millennials, it's hard for brands and retailers to ignore what they want.
Amazon's power and reach illustrate the influence it can have in defining the present and future of shopping.
This does not mean that brands and retailers should rely solely on marketplaces, but maintain a balanced online approach while accepting that innovation, which caters for the future shopper, is crucial for future success.
The future's bright and, as long as Amazon continues apace, the future could be even more orange.
Raghbir Rana, who heads up Amazon strategy at Salmon, will be running an Amazon Blackbelt Workshop about selling on the marketplace at Retail Week Tech on September 12 and 13

Salmon defines, delivers and drives powerful digital ecommerce solutions.