PAID FOR POST
More voices from the retail industry
Like hospitality, the retail sector has been turned on its head as a result of the pandemic, with everything about the way we work irreversibly altered.
Retailers have been forced to be flexible, to switch to evolved business models and to adapt and adhere to the ever-changing rules and regulations. It's had a massive impact on frontline workers and labour deployment.
As we embark on a new year that will continue to be frustrated by restrictions and interruptions, there is at least some light at the end of the tunnel with the vaccine rollout promising an eventual return to normality.
However, the ways retailers approach workforce management, productivity and labour scheduling are changing.
Now, more than ever, retailers are asking themselves how they can become industry-leading in optimising their people, so here are five key ways you can do just this.
1. Do more, with less
The adoption of digital solutions to manage workforces has become more prevalent in retail over recent years, especially given the demands of increasingly complex operating environments.
These systems promote a level of seamlessness across operations, providing oversight of core elements so retailers can find, hire, onboard, train, schedule, pay, engage and retain their staff.
Systems like Fourth's workforce management solution are run through a single, fully integrated platform and offer retailers an opportunity to crystallise significant performance and productivity gains.
2. Communicate better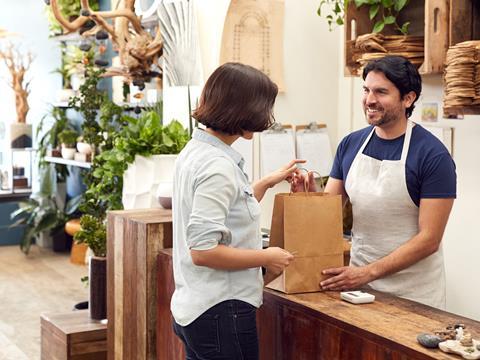 These systems also feature opportunities to deliver real-time communications between staff at all levels, driving consistency, compliance and culture.
In the current climate, it's crucial that all employees are aware of the latest rules and restrictions.
An engagement tool is an essential platform for retailers to share important information and content with their employees, as well as to safeguard employee morale, encourage collaboration and strengthen culture at a time when this is significantly challenged.
Structured and effective communication is vital, and using technology to empower employers to better engage their employees will give an opportunity to maintain a more receptive and productive workforce to be in the best position for success in the future.
3. Plan more efficiently
Planning ahead right now is difficult but, with vaccines and social distancing measures in place, there is light at the end of the tunnel.
Good planning, of course, has always been crucial to success, yet many retailers use clunky and manual practices.
Digital solutions, like Fourth's scheduling software, promote a seamless understanding of customer and staff behaviours, making it easier than ever to make key decisions with confidence.
4. New ways of working
As digital solutions continue to be introduced and accelerated in the sector, it's vital that retailers strike the right mix between traditional measures and technology, in order to deliver the desired service levels in store for customers and staff.
Physical interaction is crucial in retail to promote the right atmosphere and experience, and finding the right balance is crucial
Just like in hospitality, physical interaction is crucial in retail to promote the right atmosphere and experience, and finding the right balance is crucial.
5. Future-proof your payroll
It's important that, as new models are introduced, payroll systems and processes are flexible enough to support various factors, including multiple pay periods and flexible working contracts.
This must be done while maintaining payment accuracy; otherwise, the investment in and implementation of new technologies will not be fully appreciated.
Utilising definitive software solutions with an accredited payroll specialist team meets this challenge and can future-proof your payroll requirement. Learn more about Fourth's solutions at fourth.com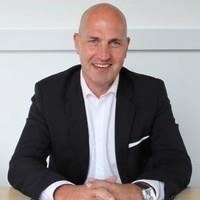 Dougie Toal is sales director at Fourth
Toal has spent the last two decades in a variety of international sales leadership roles, helping to shape client success through releasing the potential of their employees.
Being passionate about the employee experience and unlocking the productivity of an engaged and optimised workforce has brought Toal to Fourth, leading its growth expansion into the international retail market.

Fourth is the leading digital workforce management, payroll and HR solution for the global retail, restaurant and hospitality industries. Fourth's various solutions give businesses oversight of how they can control costs, scale profitability, improve employee engagement and maintain compliance through its leading data and analytics suite. It serves more than 7,000 customers across 120,000 sites globally.