PAID FOR POST
More voices from the retail industry
How can retailers maximise their success in international markets? Law firm Pinsent Masons unveils five ways to enhance consumer trust on a global scale.
In an arguably post-truth political climate, in which critics claim policy has been overridden by emotion and bold promises, we might be forgiven for thinking that consumers are similarly happy to throw caution to the wind and buy from the latest eye-catching brand.
However, a recent Pinsent Masons and Retail Week survey shows the opposite.
"The results show how every interaction with a consumer should be driven by an aim to develop trust"
Consumers around the world have rated trust as the most important quality in a brand.
Our research highlights interesting variations in the elements that are important to consumers in building that trust in different parts of the world. Download the report for free now.
The results show how every interaction with a consumer should be driven by an aim to develop trust.
Five ways to build trust are:
Authentic quality products – particularly in China where complaints registered by the State of Administration for Industry and Commerce, the Chinese regulator, over fake or shoddy online merchandise has increased 356% since 2013, according to The Financial Times.
Meeting distribution expectations – delivering on time is critical. However, the requirement for speed varies greatly between geographies: Chinese shoppers expect speedy delivery while failure to offer free returns is most likely to deter German and British shoppers from making a purchase.
Correct market pricing – entering a new market at inflated pricing can lead to future discounting which devalues the product and erodes trust in the brand – particularly where the savvy consumer can easily compare the price of the same product in other countries.
Creating a physical presence – our research reveals that a physical presence is still important in the age of online shopping. This can be for practical reasons – for example where distribution logistics are less developed and customs can cause delays – or for the more esoteric enjoyment of the shopping experience as a leisure activity, such as in some Middle Eastern markets where many overseas brands are found in stores in impressive shopping malls.
Excellent in-store service – if you establish a physical presence, make it count. The creation of great 'retail theatre' is very important to trust in the Middle East where expectations of a VIP customer experience are high.
The relative importance of the constituents of trust varies around the world. For example, in France in-store service is not rated highly and little faith is placed on social media recommendations, while in China the roles are reversed.
The lesson? Learn as much as possible about the building blocks of trust within the markets you face and ensure you focus your resources accordingly.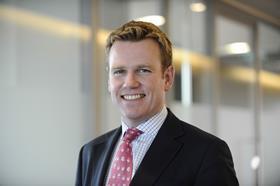 Tom Leman, partner and head of retail and consumer, Pinsent Masons
A global view of consumer trust
To make sure you kickstart 2017 armed with invaluable market knowledge on how to win international consumers' trust, download the Retail Week and Pinsent Masons report, by clicking here.


One of the world's largest law firms, operating from 21 offices across four continents.