PAID FOR POST
More voices from the retail industry
As the industry continues to navigate the pandemic, partnerships have never been as crucial. Precima director Martin Black reveals what new research tells us about where retailer–supplier collaboration practices are lagging and how businesses can turn it to their advantage.
Collaboration is improving across the industry – particularly grocery – and retailers and suppliers generally concur they are getting better at working together to serve shoppers.
Yet when it comes to collaboration practices, both parties give their partners only modestly positive satisfaction ratings.
This signals opportunities ahead. Our latest Retailer-Supplier Collaboration survey was conducted this year among executives in the UK, France, Germany and the US, from 105 retailers ($3bn and larger) that sell grocery items and 105 large CPG suppliers.
The survey found that shopper-centric collaboration, already an essential activity, takes on an intensified relevance in this context.
When asked about their overall experiences over the past two years, 92% of retailers and 85% of suppliers say collaboration has improved, while only 1% of either group say it has worsened.
Yet in five of the collaboration dimensions rated as most important by study respondents, satisfaction with partner performance lags with a gap between a higher importance rating and lower satisfaction rating.
Examining these gaps exposes five promising opportunities for retailers and suppliers to improve upon:
1. "Deliver what they promise"
Topping the list for retailers, 75% say supplier reliability in this area is "important" or "very important". Only 62% say they are "satisfied" or "very satisfied" with supplier performance in this area — a 13-point gap.
2. "Has a vision for the future"
This practice was rated as the next most important by 72% of retailers, but satisfaction with supplier performance lagged further at 59%. This represents the largest gap (16 points) between importance and satisfaction in this data set.
3. "Understands customers"
This competency was rated important by 70% of retailers, but satisfaction with supplier performance lagged by 8 points at 62%. Shopper insights from retailers are a key enabler for this, but the data is often hard for suppliers to access.
4. "Ability to quickly respond to market/consumer trends"
Overall, 70% of retailers identify this supplier competency as important and 64% indicate satisfaction with supplier performance in this area, a six-point gap.
5. "Understand my business priorities"
While 58% of suppliers rate this competency as "important" or "very important", retailers earn just a 46% satisfaction rating, a gap of 12 points. Suppliers worry whether retailers are sufficiently aligned with their brand goals.
Looked at together, these findings signal that retailers desire a clearer picture about what lies ahead. They want to be able to trust suppliers to follow through and respond in an agile manner.
Suppliers can better communicate expectations with retailers by sharing plans and consumer insights built from commonly accepted shopper data, and retailers should share this data more seamlessly.
Both parties would do well to communicate their business goals to retailers in the context of a transparent collaboration process.
The foundation of all these efforts is accurate, reliable and accessible data. Retailer–supplier collaboration portals are an essential enabler for this. Trading partners need to work together for the benefit of the shopper if they want profitable sales to grow.
Want to learn more?
Click here to download Winning in Grocery with Retailer-Supplier Collaboration, a research report by Coresight Research sponsored by Precima, a Nielsen company.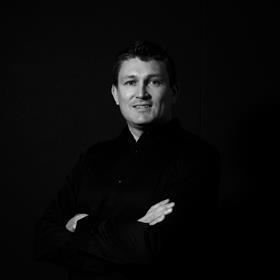 Martin Black is director for EMEA partnership development at Precima, a Nielsen company
Black is responsible for Precima European partnership development as well as leading Precima's UK team out of its London office.
This provides perspective on customer analytics needs across multiple markets as well as hands-on experience of implementing large-scale, long-term analytics and supplier collaboration engagements with retailers.
With 22 years of experience across retail analytics, CPG, category development and marketing, Black has led teams in retail, corporate and private investment environments, and understands that results matter.
Precima, a Nielsen company, is a global, innovative data science company that helps retailers turn shopper insights into strategic advantage. Our solutions leverage the full power of customer-centric retailing to drive transformative change across your business. For more information: www.precima.com
View full Profile