PAID FOR POST
More voices from the retail industry
To compete effectively with disruptive brands, retailers need to create agile, flexible supply chains to ensure shelves are stocked in line with demand.
Just this year, store closures at House of Fraser, Debenhams and Marks & Spencer have shown that retailers' ability to adapt in both the short and long term is absolutely vital.
Success now depends on maximising every opportunity to secure competitive advantage.
This used to mean optimising business models to capitalise on regular peaks such as Christmas and the January Sales. However, as online has become more important, traditional retail business calendars have become less reliable.
"Long-standing supply chains are often rigid and inefficient making it particularly difficult to react to real-time events"
This trend has established new shopping peaks such as Black Friday, while also driving unique and often unpredictable opportunities.
In May, for example, the Office for National Statistics reported sales up 3.9% year on year – a 13-month high that the British Retail Consortium attributed to the royal wedding and unseasonably warm weather.
These new peaks are consumer driven and, in most cases, legacy back-office infrastructure is not set up to cope.
Long-standing supply chains are often rigid and inefficient making it particularly difficult to react to real-time events.
The ability to dial up and dial down fulfilment is vital to increasing sales of items associated with fast-moving consumer trends, but doing so consistently and quickly requires retailers to drive more effective management of inventory across the supply chain.
Modern warehousing
One approach is shared-user warehousing facilities, where storage capacity can scale up and down as and when it is needed.
Modern warehousing solutions can increasingly handle a range of products from fresh, perishable goods requiring refrigeration to clothing hanging on rails.
This then allows them to cater for different brands simultaneously, serving product demand often delivered via multiple business platforms.
This innovative new warehousing model can be thought of as an Airbnb equivalent for the sector.
Brands requiring overflow for seasonal or unexpected inventory requirements can purchase space from warehouse operators on a pay-as-you-go short-term basis where 3PLs and freight forwarders will handle the cargo.
And, by using facilities near to the main ports where retail imports arrive, there's a great opportunity to reduce the unnecessary miles that products travel between unloading, sorting and delivering to customers.
Fulfilment challenges
As omnichannel commerce becomes more common, it increasingly results in non-linear customer fulfilment challenges that traditional retailers tend to struggle with.
With store numbers in decline, reinventing back-end operations to provide greater agility will be key. This requires closer collaboration between the retail and logistics sectors, and exploring more flexible ways of working.
Sometimes this requires closer intra-departmental working too.
Breaking down silos and planning longer term has the potential to unlock significant savings while enhancing an organisation's ability to react to unforeseen events.
Working and innovating with supply-chain partners can facilitate far greater agility and adaptability to meet demand for products – whatever the weather.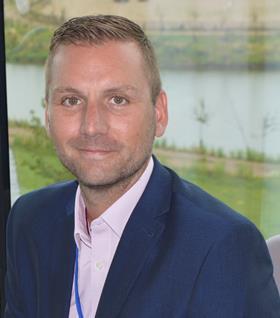 Craig Moore is head of supply chain at DP World London Gateway
Find out more at londongateway.com or email Craig directly.

DP World is a leading enabler of global trade and an integral part of the supply chain.