PAID FOR POST
More voices from the retail industry
The pandemic will permanently change employee expectations regarding remote working, says Citrix's Rob Kenny, with working from home top of the list for many.
In only a few months our lives have changed in ways we would never have expected, with massive uncertainty still ahead for both home and work life.
In the midst of this crisis we are seeing a renewed focus on the role of employers in society, and so being the best employer is now more important than ever.
Companies will be judged on how well they treated their staff during this pandemic and this will have a knock-on effect going forward.
New ways of working are here to stay
A recent survey of workers across the US by OnePoll and Citrix shone a light on the reality of working from home.
Beds have become desks, bathrooms serve as conference rooms, children and pets crash virtual meetings, and yet workers remain productive and engaged. And they need to be because employee productivity and engagement have never been more important.
Yet this new way of working appears to agree with many.
Some 28% of employees intend to actively seek a job that continues to facilitate remote working in the future
Over a quarter (28%) of employees surveyed say they intend to actively seek a job that continues to facilitate remote working in the future.
Furthermore, a third of those polled say they plan to work from home more often, with 37% stating they think their organisations will be more relaxed about working from home.
However, not all workers enjoy their newfound flexibility, with one in three saying they are eager to return to the office.
Flexibility is key to success
With most employees working from home where they can, it has thoroughly tested the capability of technology systems to ensure the smooth running of operations.
Some 60% of retail managers feel that technology enabling greater employee flexibility is crucial to boosting workplace efficiency
In February 2020, pre-pandemic, Citrix commissioned a UK survey and even then 60% of retail managers thought that technology enabling greater employee flexibility was crucial to boosting workplace efficiency.
Younger workers in particular placed a higher value on flexible working, with the survey revealing that more than half of managers aged 25 to 45 believe flexible working has a major impact on productivity, compared with only 22% over the age of 55.
What are the implications for retailers right now?
Despite the future remaining uncertain, making it difficult for companies to plan, it is safe to assume that key to retailers' success will be those who:
Prioritise their employees: enable employees, where possible, to work remotely when self-isolating.

Improve productivity: by automating simple tasks and offering single sign-on to multiple apps.

Cut costs: sales have been hit hard by the pandemic, so cutting costs will be one solution to help some retailers keep their head above water.
There are no simple and obvious answers to how businesses will have to adapt in the long term. However, it is clear that IT systems will have their work cut out to ensure the technology can cope with whatever the future holds.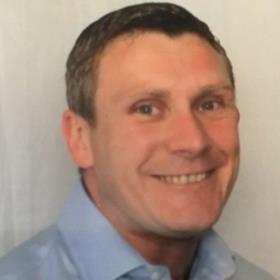 Robert Kenny is senior corporate account manager (retail) at Citrix
With an impressive 15 years of end user computing experience, Kenny has a history of working with retail customers in the computer software industry, helping deliver business outcomes through the use of technology.

Citrix solutions for retail IT enable high-impact, high-touch customer service ensuring shoppers enjoy an always-on digital and in-store experience with secure unified commerce. Through using our services, your store assistants, HQ team members and remote staff will be more productive, processes will be improved and performance will be measurably better.