For the first time, Ombudsman Services – a multi-sector provider of independent dispute resolution – has opened its doors to accept complaints in the retail sector.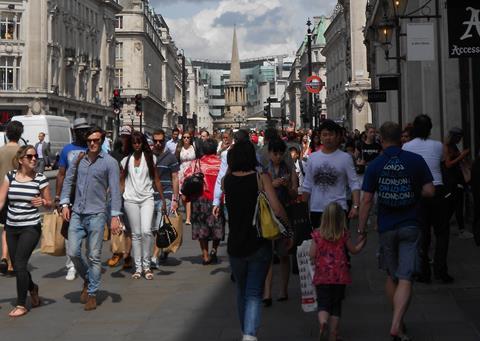 The news came as the organisation's annual Consumer Action Monitor found the number of complaints made about the retail sector has reached a record high of 18.5 million over the past 12 months.
Retail is responsible for more than a quarter (28%) of all complaints received, the report found, split evenly between in-store and online transactions.
Behind retail, telecoms is the subject of 15% of all UK consumer complaints, while energy received 11% of complaints.
According to the research, there was a 74% rise in the number of problems 'actioned' by consumers in 2014, whereby they complained to the supplier, shared the problem online or escalated it to a third party.
The findings came as the Government adopts the European Union directive on Alternative Dispute Resolution (ADR) to ensure that consumers have access to out-of-court redress in every EU member state, regardless of the nature of goods or services involved, or the place of purchase. It will be in place by July, and aims to give consumers better confidence in redress.
The benefits for retailers that take part in Ombudsman Services' bespoke schemes include improving relationships with their customers and building brand loyalty.
Lewis Shand Smith, chief ombudsman at Ombudsman Services, said: "Our research demonstrates this and suggests that customers are more likely to confidently buy from and trust a company that belongs to an ADR scheme (44%)."
For retailers, it relieves the hassle, time and costs of fighting disputes in the courts, and can help them improve their complaints handling, he added.
Download Retail Week Connect white paper
To find out more about the future of customer service and the complaints landscape download The Future of Retail Complaints white paper here.
Produced by Retail Week in association with Ombudsman Services, it explores the upcoming European Union Directive on Alternative Dispute Resolution and how it can be beneficial for both customers and businesses.