Fifteen global brands revolutionising the supply chain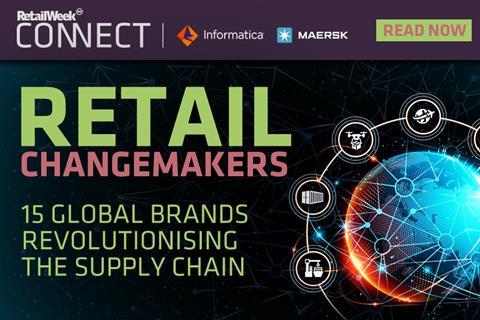 Fifteen global retail leaders excelling in supply chain operations have been celebrated in a new report published today with exclusive data from Retail Week analysts.
Featuring in-depth strategic insights, the 15 'Retail Changemakers' are identified as inspirational brands enjoying sales growth due to supply chain innovation and transformation, achieving greater efficiencies, or both.
Who then are the 15 Retail Changemakers? Is your business among them?
And if not, how can you learn from them to make your supply chain work to your advantage?
Access the free report today to meet the Retail Changemakers and uncover:
Fresh analysis of each retailer's supply chain investment priorities, latest partnerships and sustainability efforts
Exclusive sales forecasts for the 15 global retailers
Today's biggest global supply chain trends and how these will play out in 2024