How retailers can ensure their email marketing is well received by shoppers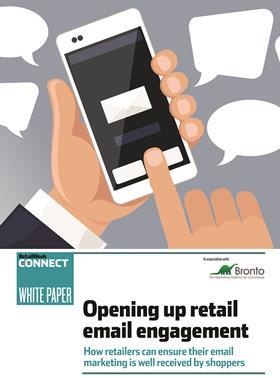 This white paper, produced in association with Bronto, is based on data collected from 1,400 UK consumers about their email preferences as they relate to mobile.
They were asked how often they check their email and on what device, what compels them to subscribe to emails and what convinces them to send you a resounding 'unsubscribe'.
We also asked if they purchase directly from emails and what types of messages they'd be willing to sacrifice a little privacy for.
You can probably guess at some of the responses, but others were quite surprising. Read the report to learn what we found and how you can apply it to bring your email marketing strategy into its prime.


The Bronto Marketing Platform seamlessly integrates with virtually all ecommerce platforms, including ones you've built yourself, and other marketing technologies, so you can get a true single customer view.