New platform will help in development of young fashion retailer's multichannel offer.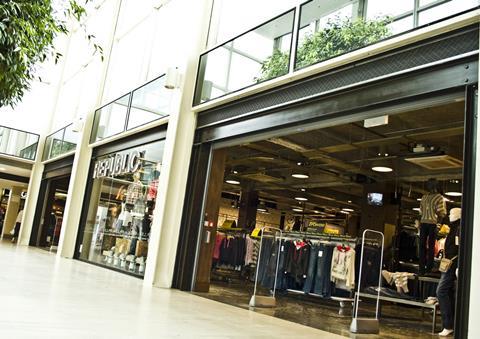 Young fashion retailer Republic is revamping its online platform in expectation of tough times for fashion stores over the next five years.
The retailer was poised to relaunch its website as Retail Week went to press as part of a £7.3m investment in IT infrastructure as it seeks multichannel growth.
Republic chairman Andy Bond, the former Asda boss, said: "There's not going to be any growth in store sales in the next five years, it's all going to come from online. We're planning for the future, where we want to be a leading force in multichannel in fashion."
The new site will have more information on promotions, trends and style advice and suggestions on complementary items. It will also have improved navigation and a simplified checkout process.
The site will support Republic's mobile and click-and-collect channels. Click-and-collect has been used by 80,000 customers since it launched in June last year.
Bond declined to say whether Republic's online investment would impact its shop opening plan. The 121-store retailer, which had put new space at the heart of its growth strategy, has already revised its store target number from between 225 and 250 to 200 in light of online growth.
He said: "We're in a fortunate position that we haven't over-expanded in a market where there is little or no growth. We will still continue to open stores in the right locations."
Bond said the platform upgrade was much needed because Republic's previous platform "ran like a steam train". He said his experience as chairman of bike etailer Wiggle showed him the importance of having a slick online platform.
Bond said the website would also support Republic's online growth overseas.
The online investment comes after private equity backer TPG, which owns a 60% stake in Republic, and management ploughed a further £20m in the business before Christmas.
Republic is looking for a replacement for co-founder Carl Brewin, who stepped back from day-to-day involvement last month, and chief operating officer Guy Critchlow, who departed in November.