From surviving to thriving: secrets of success uncovered
In trying times such as these, success should be applauded. But some retailers aren't just surviving, they're thriving, achieving colossal growth in sectors where countless others are struggling to stay afloat.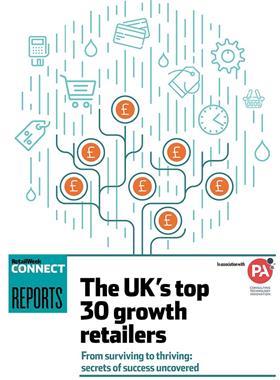 These retailers may differ in size, operational structure and sector type, but they all share one thing: their refusal to become irrelevant.
In our inaugural ranking of the UK's top growth retailers in association with PA Consulting Group, we highlight the key themes that connect these impressive retailers. Read the report here.

PA is a consulting, technology and innovation firm.