Mapping your fast track to international growth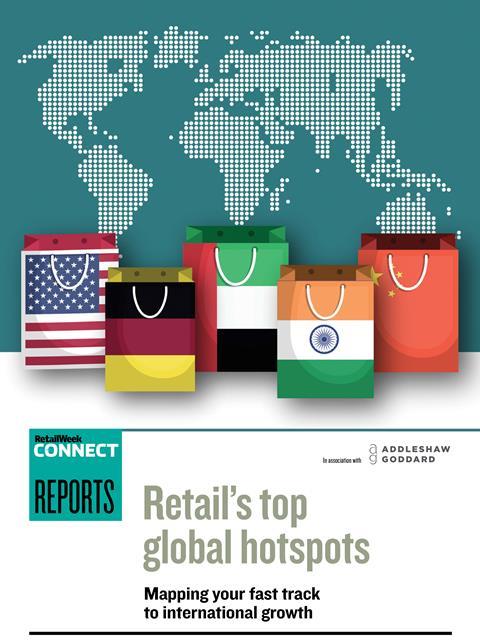 Latest statistics show 56% of retailers are looking to increase international expansion. But how do you map your fast track to international growth?
This Retail Week report, in association with Addleshaw Goddard, looks at how retailers need to shift their strategy for greater success.
Inside this report you will:
Discover the international opportunities for a wide range of retail sectors
See what makes the lesser-known marketplaces attractive for setting up shop
Learn how retailers can maintain scale when expanding internationally
Discover how to overcome barriers to entry within the global sector.
Access Retail's Top Global Hotspots today.

Addleshaw Goddard is a premium international business law firm that creates and delivers value and results