Retail Week's ranking of the industry's top 100 most influential individuals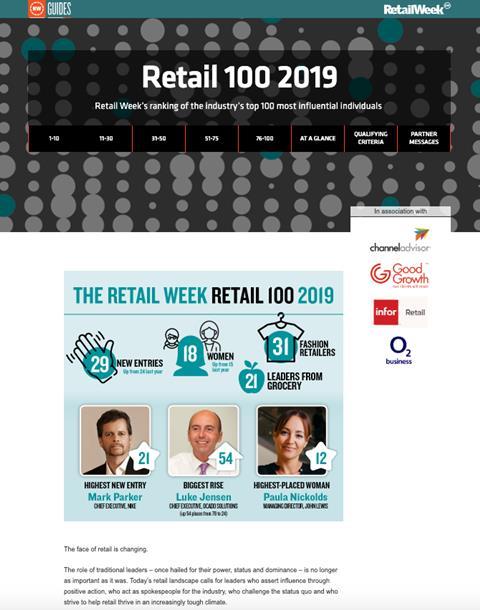 Do you want to be a winning leader? Learn from the best as we bring you the Retail 100, Retail Week's ranking of the most influential leaders in the sector in 2019.
Retail 100 celebrates individuals who are transforming retail, speaking out for the industry, innovating and shaking up the status quo. Access your free guide now to:
Uncover retail's 100 most influential leaders
Find out how Tesco boss Dave Lewis unseated Amazon's Jeff Bezos in the top spot
See why inventive store formats, sustainability and increased diversity characterise this year's successes
Learn of the 18 most significant women in retail today.