Personalisation is not enough to engage with overwhelmed consumers – retailers need to deliver the right message at the right time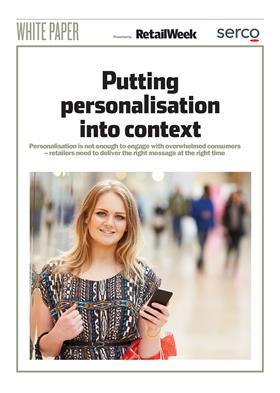 Retailers should recognise that with big data comes big responsibility, but can the collection, mining and application of data provide what customers really want: the right message, through the right channel, at the right time?
This white paper, produced in association with Serco and with accompanying exclusive consumer research, assesses how retailers can use technology and data to get closer than ever to their customers through this so-called contextualised engagement and what the pitfalls and rewards might be.

Serco specialises in the delivery of essential public services, with more than 50,000 people working in defence, transport, justice, immigration, healthcare and other citizen services across our four regions: UK & Europe, North America, Asia Pacific and Middle East.