Looking ahead to the golden quarter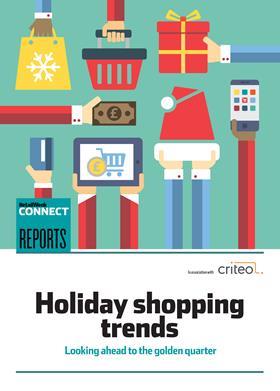 Whether it's the evolution of Black Friday, the role of mobile as a means of product discovery or a shift in the way consumers perceive value, retailers need to enter the golden quarter armed with as much information as possible to win the season.
This makes this report on holiday shopping trends, brought to you in partnership with Criteo, a timely digest on some of the factors retailers need to consider this coming quarter.
The findings displayed in this report relate to a consumer research study, conducted in August 2016, of 1,000 UK consumers – nationally representative of the wider UK population.

Criteo was built on the open internet, and believes in the opportunity, choice and freedom that it offers to everyone. With our holistic suite of advertising solutions, retailers, brands, and publishers of all sizes can access the data and technology they need to best attract and keep their customers.