Events today have thrown into stark relief the pressure on underperforming stores and urgent need for action by some retailers.
Floorings specialist Carpetright confirmed Retail-Week.com's exclusive story that a CVA – likely to involve a swathe of store closures – is an option being considered as it seeks a turnaround.
At the same time, New Look gained support at a creditors' meeting for a CVA of its own as it battles to secure its future.
The fashion retailer will close about 60 of its 593 shops and gain rent reductions of up to 55% elsewhere across its estate.
While both are in retail's emergency room, they are representative of a bigger industry debate.
The tough consumer environment, the rise of online shopping and costs including rent and business rates are prompting retailers more widely – and general merchandise groups in particular – to question how many branches they need and what their property strategies should be.
John Lewis, for instance, which on Tuesday opened its 50th store in the Westfield London extension, has only one more opening planned at present. The department store group has not ruled out more stores in the future, but the empty pipeline speaks volumes.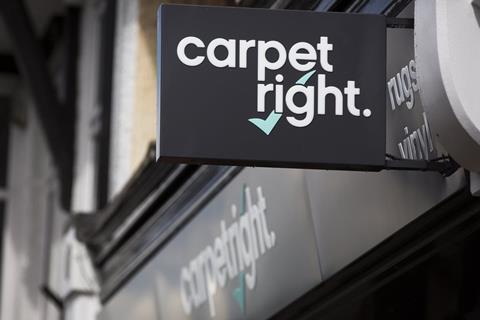 The latest BRC-KPMG retail sales data told a familiar but worrying story. Over the three months to February, in-store sales of general merchandise fell 2.4% in total and 3.3% on a like-for-like basis.
On a 12-month basis, the total decline was 2.2%. In contrast, the 12-month average growth rate of online sales of non-food products was 7.7%.
So what extent is property exposure to blame for retailers' woes at present?
'The elephant in the room'
GlobalData UK retail research director Patrick O'Brien says: "Property exposure has been the elephant in the room for some time.
"It's always been there, but in brighter times the ability of multichannel retailers to grow overall revenue masked the slump in store sales as their online sales grew – look at how some retailers mask this by including online in like-for-likes – and diverted from the long-term fall in average retail profitability."
"Leases signed long ago will cause retailers problems for years to come"

Patrick O'Brien, GlobalData
O'Brien maintains that retailers such as Carpetright are also suffering from decisions made by former management.
He says: "Ecommerce, so often held as the reason for a retailer's struggles, cannot be blamed for Carpetright's woes and [Carpetright chief executive] Wilf Walsh is right to point the finger at those who lumbered the company with so many onerous leases.
"Leases signed long ago will cause retailers problems for years to come."
DataIntel co-founder Matthew Hopkinson observes: "Property is a significant cost for any retailer so if you are on a long lease on an upward-only rent review and no longer in a destination location then you have a problem.
"Property is, however, just one cost of many as staffing, logistics, cost of goods and operating a seamless experience for your customer is incredibly expensive, so margins are severely impacted.
"On top of this you have a more savvy shopper who expects more, and you have significant competition through physical store presence, online propositions and discounting. A combination of this is killing retailers."
No magic number
So how many stores does a retailer typically need?
Peter Mace, head of central London retail at property agent Cushman & Wakefield says 15 years ago a retailer would need between 150 to 200 stores to cover the UK, now they could do it with 50 to 100 shops.
Mace says the emergence of big retail centres has made some towns less important for retailers.
"There's been a steady increase in major shopping centres that takes away the catchment from local areas. If you want to go shopping, you tend to go to major hubs rather than local shops. We're seeing the importance of town locations diminishing and out of town becoming more important."
Harper Dennis Hobbs head of retail consultancy Jonathan De Mello says some retailers he works with believe 30 to 40 stores is enough to cover the UK.
Hopkinson says the number of stores needed will differ based on the category of goods a retailer sells, the customer base they serve and how important the store is to that customer.
As a general guide, Hopkinson says between 160 and 240 is a core store offer, but he points out that making the store format and size relevant to the local market is key. "Stores provide a very important physical marketing, customer contact and customer service point," he says.
O'Brien takes a similar view. He says: "Optimal store portfolios differ according to business models and sectors, but what is certain is that there will be no floorcoverings or clothing specialists emerging to build networks of anywhere near the size of Carpetright or New Look."
A working strategy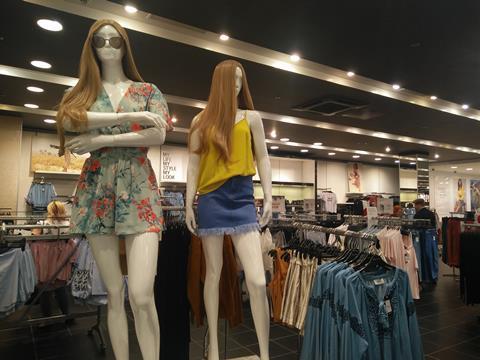 In changing retail conditions, what then does a good property strategy look like – and what constitutes a good deal when considering a store opening?
Hopkinson believes that depends as much on what is behind the store walls as the financial considerations that go with bricks and mortar.
He says: "A good property strategy is understanding how, when and where your customers want to engage and transact with you. Ensuring that everyone who enters your store feels loved, listened to and able to engage with your products and culture.
"Understanding the affordability of rent by location and the relationship between footfall and sales is critical. A good deal would be a flexible lease where costs are structured and linked to success of the store."
Mace says that adding flexibility into leases is crucial. "In a dynamic market that's changing all the time, the idea of having a break clause that doesn't tie you in for 15 years is certainly worth considering," he says.
De Mello says retailers should be "extremely considered" when opening new stores and should take into account the "online halo" effect that can be achieved.
He recommends exploring other channels of expansion such as pop-up stores and department store concessions.
O'Brien expects continued change to the retail property landscape. He says: "We constantly see innovative retailers emerge, but few outside of discount retailing are looking to scale up in a way that would see them in a large number of secondary or tertiary locations.
"Instead we see a lot of retailers focus on experiential retail in flagship stores in supermalls and major cities. It looks great, but it won't be coming to the high streets of Burnley or Tottenham any time soon.
"Primary retail locations will continue to increase their share of the falling number of high-spend shopping missions at the expense of the high street," he says.
Retail's property restructuring is not over yet.