While many retailers – Boots is the latest – are shutting stores, others have ambitious opening programmes. Here we shine the spotlight on some of the big names that are laying down square footage.
Embattled retailers such as Debenhams, Arcadia and Select are pursuing CVAs while Marks & Spencer and Dixons Carphone are scaling back their portfolios, and the value of retail units is plunging as a result.
But others are making a mockery of the 'death of the high street' narrative, capitalising on a troubled property market to expand their bricks-and-mortar presence.
As it reported a rise in profits today, Mountain Warehouse pledged to open 50 more branches in 2019, while The Works boss Kevin Keaney recently told Retail Week that "there's never been a better time to open stores".
It was a strong statement, but one that other retailers clearly believe in, too.
We take a look at seven of the growing chains defying the retail property gloom.
Aldi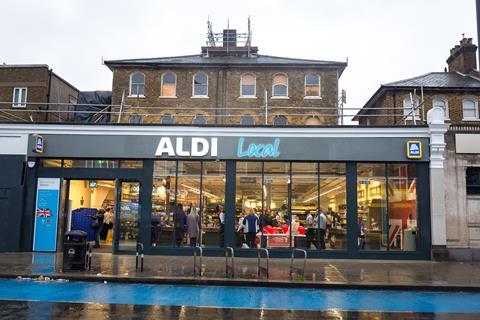 Aldi has beaten off stiff competition from rival Lidl to emerge as the fastest-growing grocer in the UK over the past couple of years – and its success has been down in no small part to expanding its physical presence as well as its low prices.
The discounter operates approximately 800 UK stores and has ambitious plans to hit 1,000 by 2022 and 1,200 by 2025.
Aldi wants to open 130 of those this year and next, followed by 50 to 60 stores a year between now and 2025. The grocer will focus on towns and cities where it does not yet have a presence.
Although its existing supermarkets are primarily located out of town, Aldi is now also on the hunt for smaller units closer to its customers on prime shopping thoroughfares.
In March, the retailer opened its first Aldi Local store in Balham that is roughly half the size of a conventional branch at 6,400 sq ft.
Aldi has not given any targets for a wider roll-out of the format, but as retailers operating in similar-sized boxes scale back their high street presence, it could be among those waiting to pounce.
B&M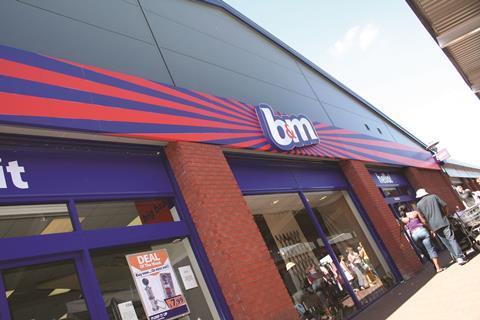 B&M has been one of the industry's biggest success stories since its stock market flotation five years ago – a fact made all the more impressive by its lack of a transactional ecommerce platform.
The value giant has been expanding at a rate of around 50 stores per year in the UK, while also building an international presence in Germany and France through the Jawoll and Babou fascias.
In 2017, B&M upped its UK store target from 850 to 950, underlining its bricks-and-mortar focus, and earlier this month said it had reached 620.
B&M added a net 44 new stores in 2018/19 and plans to launch in a net 50 new locations by the end of its 2019/20 financial year as it closes in on the 700-store milestone.
As its value credentials and 'Aladdin's cave' style shopping experience continue to woo shoppers, B&M shows no signs of slamming the brakes on its aggressive expansion programme – and the retrenchment of bigger-box operators from high streets and retail parks present it with opportunities to secure good sites on favourable lease terms.
Mountain Warehouse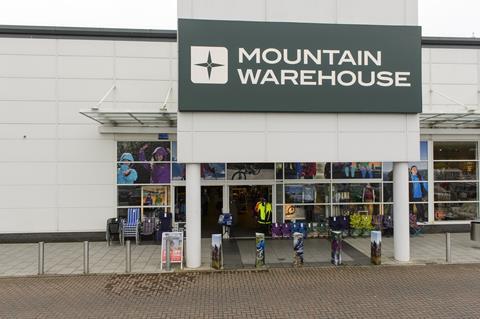 The outdoorwear retailer opened 48 shops last year – 33 in the UK – and plans a further 50 in 2019.
Mountain Warehouse chief executive Mark Neale says talk of the high street's death is "overblown" and cites his newly opened store in Dorchester, Dorset.
"It's really vibrant and will be buzzing today. There's lots of towns like that that have lots of life left in them," says Neale.
The slew of store closures across the high street is helping Mountain Warehouse secure attractive sites at a good price. It has taken on eight former New Look stores that the fashion retailer closed via its CVA last year.
Neale says it is a good time for retailers to negotiate property deals and that rents have been "softer".
Mountain Warehouse's property sweet spot is market towns, which have an affluent demographic and attract tourists.
Neale is also expanding his new gift fascia Neon Sheep, which targets teenage and pre-teen shoppers.
Neon Sheep, which launched in late 2017, has 10 stores at present and will open a further 10 over the year.
Neale says it is still at the "test and learn" stage and he is working out what store format, size and location works best. However, he says the fascia resonates with shoppers and he has high hopes. "It could be bigger than Mountain Warehouse one day," he says.
Card Factory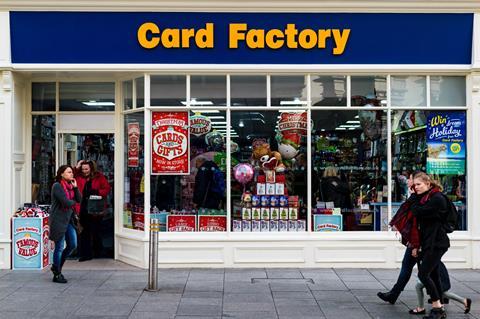 Although the greetings card specialist posted a fall in full-year profits last year, it is continuing with its expansion strategy.
The specialist retailer has 965 stores in the UK, seven in the Republic of Ireland, and has set its sights on an end goal of about 1,200 stores in the UK and internationally.
Last year Card Factory opened 51 new stores and it plans a similar number this year. The units tend to be small with low rents.
Chief executive Karen Hubbard told Retail Week at the time of Card Factory's prelims: "We're opening stores because they're profitable and they're profitable because there's still quite a few catchments in the UK where customers can't get access to Card Factory cards.
"We are delivering profitable growth quickly in those new stores so for us it's the right thing to do."
The retailer may also benefit from Aldi's opening programme. A trial is underway to sell Card Factory product in Aldi stores.
The Works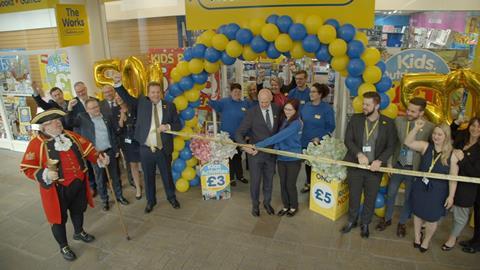 The Works boss told Retail Week earlier this month that "there's never been a better time to open stores".
As other retailers launch CVAs, chief executive Kevin Keaney sees an opportunity to use that as leverage to win attractive property deals in better locations.
The books and toys retailer recently opened its 500th store in Winchester and is on track to double its store portfolio.
With an average lease length of just over two years and average store size of 1,800 sq ft, The Works' estate is "nimble and flexible" and allows it to get in and out of properties when necessary.
When deciding on the right location, Keaney is sure to look for other retailers driving footfall to the area.
"The old town anchors that used to be the drivers of footfall have evolved," Keaney says. "Now it's retailers like Primark who are helping change reasons for going [into town]."
The Co-op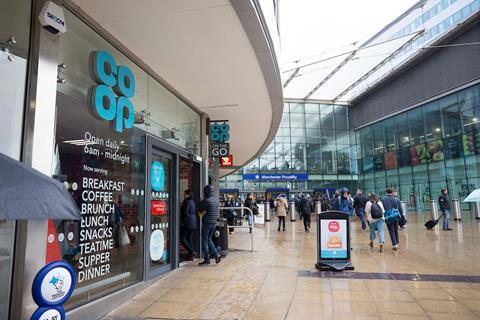 In a congested and ferociously competitive grocery market, one of the stand-out success stories of the past few years has been the Co-op.
Under the leadership of Steve Murrells, the convenience specialist posted a 27% uplift in pre-tax profits from continuing operations to £93m in the 52 weeks to January 5 – while total revenues skyrocketed 14% to £10.2bn.
For a retailer that only returned to profit in 2017, it's been a remarkable turnaround and now, despite the doom and gloom surrounding the wider high street, it is no surprise that the Co-op is looking to expand.
In 2018 the mutual invested £75m in opening 100 new food stores and refitted a further 138. It aims to open around 100 new stores this year, a mix of owned and franchised.
Speaking to Retail Week in April, Murrells said: "Growth in new stores, when you are less than 7% of the market, is all to be had. We know there are something like 2,500 white spaces that we're not in today.
"We've got a programme for the next few years to open another 80 to 100 stores. Those are in areas where we aren't presently."
Lidl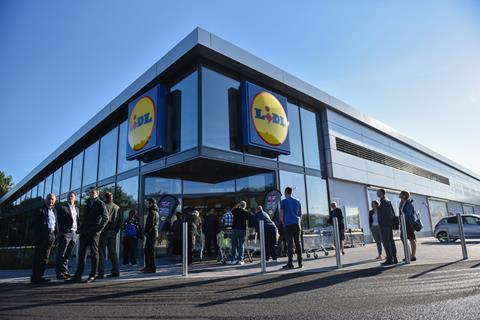 The value grocer has continued growing at a fantastic rate. It and rival Aldi reached a record combined market share of 13.8%, according to the latest Kantar data. This month, the pair generated £344m more in sales than in May 2018.
Much of Lidl's success is down to its growing store estate and it has said it plans to invest about £1.5bn – including more branches – over the next two years.
Since launching in the UK in 1994, Lidl has expanded its portfolio to 740 stores and it plans to continue opening up to 50 new shops a year.