Tesco's new multichannel boss arrives with a strong track record in ecommerce, but can he succeed in making grocery work better online for the UK's largest retailer?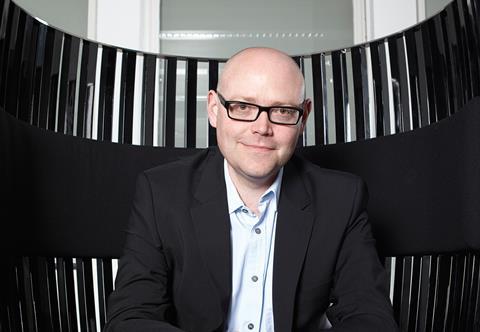 In its hiring of House of Fraser multichannel boss Robin Terrell, Tesco has bagged one of the most respected people in ecommerce.
Terrell, who ranked ninth in Retail Week's Etail Power List last year, has filled some of the most prestigious roles in etail, spearheading online growth at John Lewis and online giant Amazon as well as House of Fraser .
There was something David Brent -like about Terrell's entry into ecommerce in 1999 when he joined Amazon.
"There were just 50 of us in a trading estate in Slough. How things change", he says.
Terrell's interest in ecommerce had developed some years earlier however, when he spent two years working in Silicon Valley.
"Yahoo had just floated, Netscape was tipped to be the next big thing and Amazon had just started up. It was a really exciting time to be around that kind of entrepreneurialism," he recalls.
Terrell, a chartered accountant, joined Amazon from computer giant Dell where he was finance director. The etailer was in its infancy in the UK and was seeking someone with a finance background and experience of working in the US.
Since jumping into ecommerce, Terrell's track record has been second to none, according to Martin Newman, chief executive of ecommerce consultancy Practicology.
He says: "He ran John Lewis' Direct business, which was the first mature multichannel proposition in the UK, and turned House of Fraser, which was seen as a bit of a dowdy department store, into a cutting-edge cross-channel retailer - a real innovator in the sector."
Terrell moved to House of Fraser as executive director for multichannel and international in 2010, when he admitted the retailer was "a bit late to ecommerce". However, House of Fraser is now one to watch and launched the UK's first dedicated click-and-collect stores in Aberdeen and Liverpool in October 2011.
Terrell transformed the department store group's online fashion offer, and has seen the fruits of his labour as ecommerce sales have soared under his leadership. They accounted for just 3% of sales in 2010 but now deliver almost 10%.
Tesco will hope Terrell can sprinkle the same magic dust across its business when he joins as multichannel director next month.
The UK's largest retailer will present new and tough challenges for even an operator as experienced as Terrell.
Grocery is still an immature online sector and, although Tesco holds close to a 50% share of the ecommerce food market, the channel overall only accounts for about 5% of industry sales, according to trade body IGD.
"If anyone can make grocery work better online, he's the man. They have got the top man for the top job," says Newman.
There is a lot riding on Terrell. Tesco chief executive Philip Clarke says his appointment is a sign of its commitment to be a "digital leader".
All eyes are on Tesco, which is in the midst of a turnaround of its UK business, so it will be crucial that Terrell hits those numbers. But he is not one to get flustered.
"It's a bigger business than he's used to, but there's no one with more experience out there" says Newman.
Newman believes Terrell will fit in well at Cheshunt. He says: "He's a retailer's retailer. I see him as number one in ecommerce in the UK. He lives and breathes it and still gets a huge buzz out of going into the war room and working out how he's going to hit his numbers."
Outside work Terrell devotes his spare time to his family. Luckily for Terrell, an avid Bath Rugby fan who before becoming a father used to make the trek to the Southwest to watch the scrum every week, his two young boys are following in his footsteps.
That means he now spends weekends cheering from the sidelines as his five and seven year olds take on the crème de la crème of Buckinghamshire juniors.
Terrell says his big vice other than rugby is fast cars. "I know it's a foolish use of money but I love it. I have an Aston Martin DB9 which is my prized possession." The expectation is that Terrell will ensure Tesco's multichannel business continues at full throttle.
Career history
2013 Tesco multichannel director
2010 to 2013 House of Fraser executive director for multichannel and international
2008 to 2010 John Lewis Direct managing director
2005 to 2008 Figleaves chief operating officer
1999 to 2005 Amazon.co.uk vice-president and managing director
1998 to 1999 Dell finance director