The hands-on founder of Monsoon Accessorize is driving a management overhaul to steady the business following the departure of two key bosses.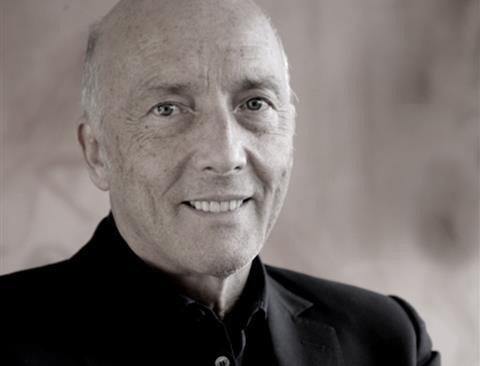 Monsoon Accessorize founder Peter Simon has come a long way since his days flogging woollen coats on Portobello Road market in the early 1970s.
Simon was inspired to sell the clothing following a trip to India and his globetrotting has not wavered. Today he presides over a 1,300 store empire from Saudi Arabia to Serbia as well as the UK.
The hippy retail magnate is now looking for a new group chief executive to develop the business and keep the ship steady in what he says is a "very challenging" UK market – EBITDA before exceptionals tumbled 11.7% to £121.4m in the year to August 27, 2011.
As revealed by Retail-week.com last week, the new position is part of a management overhaul, as Simon's trusted right-hand men – group managing director Peter Ridler and chief commercial officer Steve Back – depart the business.
Simon is also searching for a brand director to take charge of the Monsoon business. The new recruit will join executive director Nikki Hamwee, who is to lead the Accessorize fascia. A group finance director is also being sought.
Despite spending much of his time in Switzerland, the entrepreneur is still hands-on and, according to a source who has worked with Simon, he may find it difficult to relinquish control to his new chief executive. "He knows what he wants. People in Monsoon are generally deferential to Peter. It's his vision and his business," the source says.
The new boss will need to be thick-skinned; the tycoon has a reputation for being a tough operator and demanding of his senior staff.
However, the rewards can be lucrative. Ridler and Back are understood to have benefited from Monsoon Accessorize's incentive programme, which has paid out £6.4m to "certain members" of the management team this year.
Simon, who is thought this year to have paid off the debt the group incurred when he took it private in 2007, is still clearly as passionate about the brand and what it stands for as he was on the market stall, and rewards staff who show the same devotion.
He will be keen to see the incoming management team demonstrate its commitment, particularly to the retailer's core concept: ethnic-inspired fashion.
Sri-Lankan born Simon, who is said to have chosen the name of his chain because he was born during a rainstorm, must be one of the world's wealthiest hippies – at the last count his personal fortune is thought to be valued at between £800m and £1bn.
Known as a bit of a jet-setter, Simon has residences in Paris, New York and Ibiza, where he even joined a nudist colony in the 1970s.
One of his daughters runs a shop in Ibiza while the other is a jewellery designer – his sense of style has clearly passed on down the family.
Despite his enormous wealth, Simon still goes back to his market trader roots, and once a year returns to the same pitch every year to sell his wares, the proceeds of which go to the Monsoon Accessorize Trust, a charity set up by Simon to help disadvantaged women and children in Asia.
Even outside the world of fashion, Simon seems unable to switch off his business instinct. Fed up with its dilapidated state, the entrepreneur snapped up Notting Hill's Electric Cinema in 1998 – the UK's oldest working cinema, which stands behind his market pitch – and paid for its redevelopment.
Simon is understood to have undertaken the project as a labour of love to improve the market. But when the renovations were made the owners of trendy members club Soho House came calling to lease the venue for their next venture, and were willing to pay a tidy sum for the pleasure.
The cash will have helped Simon bolster his ever-expanding collection of fine art. His homes are said to be peppered with work from some of the greats including Degas and Bacon.
The Monsoon grand master will be hoping he can find his next great protégé to continue the retailer's fine canvas.
Peter Simon
Interests Fine art and cinema
Former job Fish finger salesman