Conditions remain hard in retail, but the risk-takers are coming out on top as this year's Retail Week Power List makes clear.
Determining the top spot of Retail Week's Power List is always a difficult task, with many contenders grappling for the throne.
The UK is blessed with a fast-paced, innovative retail industry and companies that find new inventive ways to meet changing consumer needs. To find out who has made the top 100 most influential people, visit Retail-week.com/PowerList.
What has become clear during the ranking is that the market is becoming tougher than ever before.
Retail's big success stories over the past decade – Primark, John Lewis, Next, Sports Direct – are all striving to simply maintain the status quo. No established retailers are achieving anything close to double-digit growth.
To paraphrase Next chief executive Lord Wolfson: "It may well feel like walking up the down escalator, with a great deal of effort required to stand still."
But there are exceptions, most notably this year's leader, Amazon founder Jeff Bezos. The online behemoth took home a quarter of all UK non-food growth in 2015, according to UBS.
Online continues to disrupt and transform retail, so it is fitting that Bezos tops Retail Week's Power List.
Ecommerce remains most retailers' biggest opportunity and greatest threat, and 16 of the 100 most powerful retailers are in charge of etail businesses or have direct responsibility for online operations.
"Online continues to disrupt and transform retail, so it is fitting that Bezos tops Retail Week's Power List"
Bezos may not be a popular choice – his business poses a threat to almost every UK retailer – but he should also provide inspiration.
He has built his $340bn global empire by understanding and giving customers what they want: an unparalleled range, low prices and a slick experience.
Innovation is Amazon's lifeblood and it continues to set the standard in everything from payment to personalisation to fulfilment. Bezos does not stand still and constantly invests to make sure it is ahead of the curve.
Reputation matters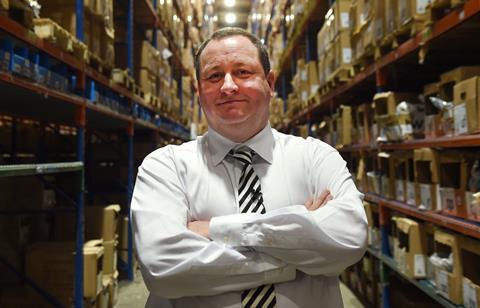 Power is not just based on performance, it also comes from reputation. Two of this year's biggest fallers, Sir Philip Green and Mike Ashley, have plummeted down the list because theirs have been damaged.
The demise of BHS has cast a dark cloud over Green this year, with details still emerging over how the 88-year-old retailer ended up in the hands of previously unknown consortium Retail Acquisitions.
Former government adviser Green was hauled in front of MPs this week to answer questions about the sale.
Sports Direct founder Mike Ashley (pictured) also defended himself in Parliament this month as MPs investigated working conditions at the retailer's Shirebrook warehouse.
He admitted conditions could be improved after revelations staff were paid below minimum wage and vowed to create an environment he would be happy for his children to work in.
Reputation can, of course, be rebuilt. One would not bet against mavericks Green and Ashley, architects of some of the UK's most successful retailers, to rise again.
Stabilising grocery giants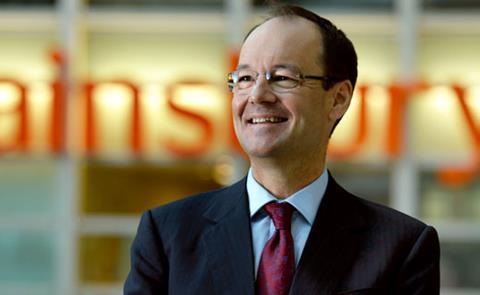 Grocery remains retail's toughest sector. The big four supermarkets have come under intense pressure over the past few years owing to the fast-expanding German discounters, price deflation and rapidly changing shopping habits that have shifted away from superstores.
Last year, there was an absence of grocers in the top five of Retail Week's Power List for the first time in its history as the sector plunged into crisis.
It is a different story this year as both Sainsbury's boss Mike Coupe and Tesco chief executive Dave Lewis grab a top-five position. Morrisons' David Potts and The Co-operative's Richard Pennycook are also notable risers.
This is not down to an improvement in conditions or, in fact, for any major growth achieved. The rise of the grocers recognises the heroic efforts to stabilise these retail giants and weather the most turbulent storm the sector has ever faced.
"Last year, there was an absence of grocers in the top five, it is a different story this year as Sainsbury's Mike Coupe and Tesco's Dave Lewis grab a top-five position"
The decline of Asda over the past 18 months shows just how brutal the grocery market is. In early 2015, Asda seemed the most resilient grocer.
However, seven consecutive quarters of like-for-like decline has left it battered, bruised and facing an intensive turnaround programme. Incoming Asda chief executive Sean Clarke enters the Power List at number 14 and faces a tough year ahead.
Even the discounters are finding life difficult. The latest figures from data specialist Kantar suggest growth is slowing at Aldi and Lidl.
Outside grocery, the mighty Primark, which transformed the high street with its low-price fashion, also suffered a like-for-like decline in its most recent half-year.
Growing pressures
The external pressure heaped on retailers has heightened in the past year. Chancellor George Osborne is the highest new entry on this year's Power List – having dropped out of 2015's list – which recognises the dramatic impact policy changes have had on the industry.
The introduction of a national living wage has left retailers with a conundrum over how to meet this rising wage bill. Some, including Tesco and B&Q, have reportedly cut staff bonuses and overtime to slash costs as productivity is now a universal priority.
"Few fashion retailers escaped unscathed from the unpredictable weather over the past year and Next, H&M and Primark all suffered"
Weather is another variable that continues to confound and is the second highest riser on this year's Power List, up 29 places. Few fashion retailers escaped unscathed from the unpredictable weather over the past year and Next, H&M and Primark all suffered. This has led retailers to dramatically change their product strategy and modify seasonal collections.
However, perhaps the greatest agent of change is the consumer. Shopping habits are shifting at an unprecedented rate. Consumers are buying online – increasingly on their mobile phones – making price more important and transparent than ever. Today's shoppers also have different demands of stores, which must be collection points, showrooms and theatres.
Retailers are adopting different strategies to weather this perfect storm. Some are battening down the hatches, cutting costs and hoping the dark clouds pass. Others are remodelling and making investments in technology, stores and online to survive these brutal conditions.
But the bravest and boldest leaders are going beyond to build retail empires fit for not just the here-and-now, but for the future. Dixons Carphone chief executive Sebastian James – ranked second – merged two electricals Goliaths to benefit from tech convergence driven by mobile phones. This merger is so far paying dividends, with profits surging in the past year.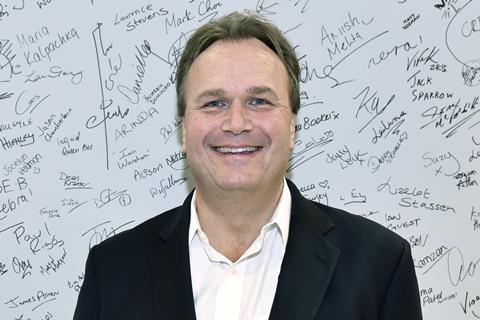 Mike Coupe, who rises to third, has equally lofty ambitions in his prospective merger with Argos. Coupe sees the potential to build a cross-retail, multichannel super group capable of taking on Amazon and John Lewis.
All in retail will be watching to see if Coupe's plan pays off. However, Bezos and Amazon show that innovators and risk-takers reap the rewards in this tough market.
Women in retail
Worryingly just 15 female leaders make this year's Power List – the same number as last year. Women have long been in the minority in retail's boardrooms, despite that fact that the bulk of both the industry's staff and customers are women.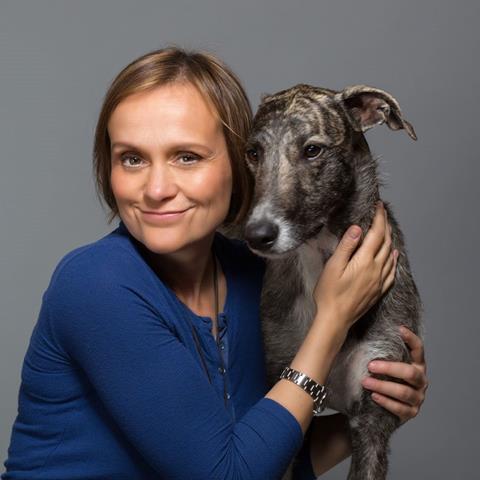 Many expect this to change over time. However, the shift is yet to materialise.
In fact, retail appears to have taken a backward step in terms of gender equality. In 2015, just 15% of retail chief executive hires were female, compared with 25% in 2014.
Retail Week launched its Be Inspired campaign this year to help stimulate change and inspire the next generation of women leaders.
A report released this month by management consultants Elixirr and Women in Retail, an organisation whose members include retail's most senior female board members and executives, highlighted that women lacked confidence and successful female role models are important to encourage others to push themselves.
With this in mind, Retail Week has decided to shine a spotlight on the up-and-coming women executives that we expect big things from over the next few years with a Be Inspired ones to watch list.
Be Inspired and its impressive list of ambassadors hope to empower and embolden these burgeoning stars as they take their next steps.
Be Inspired: Ones to watch
Amee Chande, managing director UK, Alibaba
Helen Connolly, incoming chief executive, Bonmarché
Jo Jenkins, director of womenswear, lingerie and beauty, Marks & Spencer
Suzanne Harlow, group trading director, Debenhams
Tracey Clements, managing director for convenience, Tesco; chief executive of One Stop
Maria Hollis, executive director of buying and design, House of Fraser
Paula Nickolds, commercial director, John Lewis
Gracia Amico, chief executive, PetsPyjamas
Mary Turner, chief executive, Koovs
Fiona Lambert, former vice-president of own-label development, Asda
The Retail Week Power List 2016
To find out who has made the top 100 most influential people, visit Retail-week.com/PowerList.