Few will be surprised about who is sat atop this year's Retail Week Power List.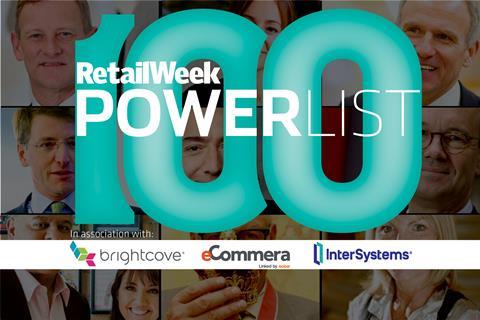 Jeff Bezos is a visionary that is not just the most powerful person in retail, he's one of the most powerful in the world.
To find out who has been ranked the top 100 most influential people in retail, visit: Retail-week/PowerList
In fact, Amazon's share price has increased so dramatically over the past few months – up almost a third since the turn of the year – that Bezos is on course to become the world's richest person within the next few weeks.
The online bookstore Bezos set up from his garage in 1994 has transformed retail. Amazon has been pivotal in building an insatiable appetite for online shopping – in the US last year, 43% of all ecommerce sales were made on the website.
Bezos has made ecommerce easy and its range has grown so vast that many shoppers visit Amazon as the first port of call, above even Google.
The growing influence of online
The shift to online shopping has been one of the biggest trends in retail over the past decade. Online now accounts for more than 15% of all retail sales and is still growing rapidly.
Not only is the Retail Week Power List, produced in partnership with Brightcove, eCommera, Linked by Isobar, and InterSystems, topped by an online retailer, a fifth of all entrants work for a pureplay retailer.
Boohoo joint chief executives Carole Kane and Mahmud Kamani, Amazon Fresh boss Ajay Kavan and Asos chief executive Nick Beighton are all among the highest risers in this year's list as online plays an increasingly important part of retail.
Meanwhile, Missguided founder Nitin Passi and Farfetch boss José Neves are among a throng of digital pioneers that make their debut on the Retail Week Power List.
Masters of reinvention
One of the biggest lessons that Bezos' success teaches is that innovation is the lifeblood of retail.
Amazon is constantly looking for new revenue streams to exploit.
From subscription service Prime, which is understood to have around 65 million users, to its launch into a growing array of categories – own-brand fashion and food being its most recent additions – to the development of smart products such as Echo, Amazon never stands still.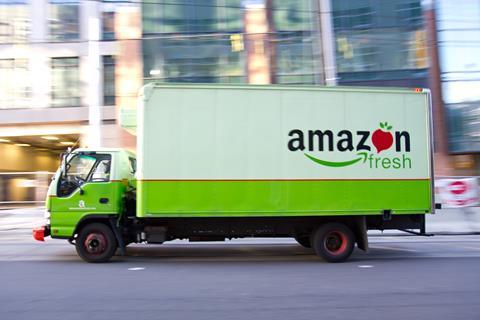 It is not just a retailer – it's now a cloud provider, a smart technology developer, a broadcaster, a drone pioneer and much, much more.
However, it is not the only retailer that it is reinventing its business to thrive in today's fast-changing retail landscape.
Sainsbury's is no longer just a grocer. Following its acquisition of Argos and Habitat, it now sells everything from sofas to sports equipment.
Dixons Carphone does not just sell electrical goods, it also fixes them – and believes it can make £1bn doing so.
And Tesco is making a play for the foodservice market with its prospective takeover of Booker.
The leaders of these businesses have been rewarded for their vision and all sit within the top five of this year's list.
Turnaround titans
The past year has been punctuated by proposed turnarounds going to plan, particularly in the grocery sector. The Power List reflects this and rewards those that have successfully revived the fortunes of these once struggling businesses.
Tesco duo chief executive Dave Lewis and UK boss Matt Davies have jumped up the list as their turnaround plan bears fruit.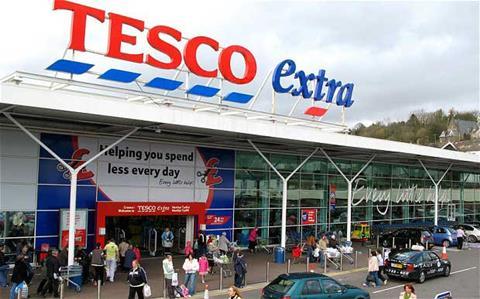 Tesco group's operating profit before exceptional items jumped 29.9% to £1.28bn in the year to February 25, while like-for-likes rose for the first time in seven years at the grocer.
It was a similar story at Morrisons where Dave Potts has led the supermarket giant through six consecutive quarters of like-for-like growth after his focus on enhancing customer service, improving availability and bringing new useful services such as Timpson cobblers and key cutters into stores has paid off.
Meanwhile, Steve Murrells' phenomenal turnaround of the Co-op's food business has resulted in not just a jump up the Retail Week Power List – he is this year's highest riser – but a new job when he was named as the replacement for group chief executive Richard Pennycook earlier this year.
Outside of grocery, Kingfisher chief executive Véronique Laury climbed up the list as her plan to unify the sprawling, global DIY group got off to a good start. Kingfisher reported a 14.7% jump in pre-tax profits in its full year to January 2017 and Laury has started to introduce "unified" ranges while rolling out a new, much-needed digital platform.
Meanwhile, Dreams chief executive Mike Logue enters the list for the first time for his impressive turnaround of the business.
Logue was drafted into the beds retailer after it plunged into administration in 2013 and in three short years he has transformed the business, moving it from a £5m loss to a £32m profit.
However, there are many other retail turnarounds that are yet to produce results. All eyes will be on M&S chief executive Steve Rowe and Asda boss Sean Clarke to see if they can replicate the success of Lewis, Potts and company in the year ahead.
Women on top
Despite the arrival of high-profile new entrants such as John Lewis managing director Paula Nickolds and Card Factory boss Karen Hubbard on the Power List, the percentage of women in the top 100 remained static at 15%.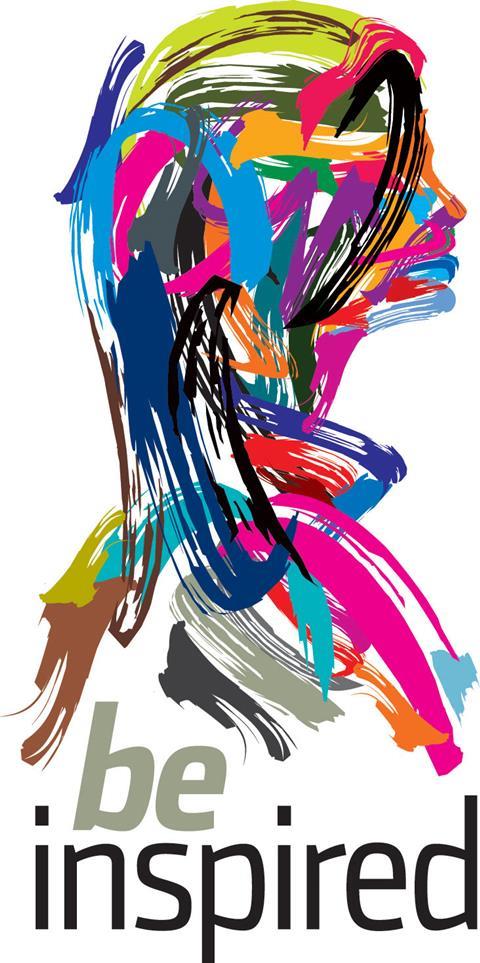 This list is reflective of the industry, which still clearly suffers from a lack of diversity in the upper echelons. Only 10% of executive boards include women, according to management consultancy Elixirr and Women in Retail.
Through our Be Inspired campaign, which aims to promote and encourage women in retail, we hope to change this. The campaign counts some of the biggest names in retail among our ambassadors, 11 of which are named within the Power List.
To find out more information about how you can be involved in this campaign click here.
Outside pressures
Retail has been hit by many external pressures over the past year that have held power over the industry. Business rates and the unpredictable weather continue to be bugbears, but the greatest unknown comes from Brexit, which is the highest new entry on this year's list at number five.
Brexit negotiations have not yet kicked off, but the implications of the UK's vote to leave the EU have reverberated.
Since the vote, sourcing costs have rocketed, consumer confidence has wobbled and retailers have had to fight harder than ever to tempt shoppers to spend.
Big-ticket retailers such as Topps Tiles have claimed that volatile consumer confidence, paired with a slowdown in the housing market, have hampered sales.
Meanwhile others, hit by increased sourcing costs due to the deflated value of the pound, have been forced to hike prices.
It's likely then that this new entrant to the list will only wield more influence over the industry as the separation process unfolds.
Retail Week Power List 2017
To find out who has been ranked the top 100 most influential people in retail, visit Retail-week.com/PowerList.