IPO candidate and Moonpig owner Photobox is ramping up m-commerce as it aims to build the business through more acquisitions.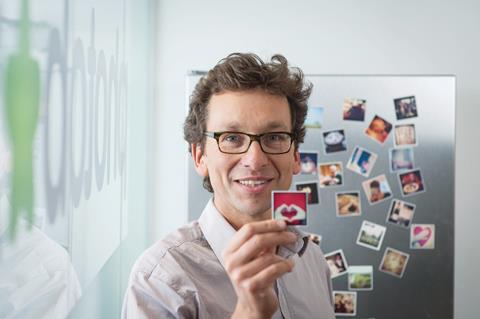 The personalisation group late last month launched new apps for both Photobox and cards etailer Moonpig as it aims to capitalise on the growth of m-commerce. It is in the final stages of making its websites fully responsive to different mobile devices.
Photobox chief executive Stan Laurent said: "Consumers increasingly want to buy more thoughtful, personalised gifts and they want to do it on their smartphones, on tablets and on the go.
"On Moonpig, we've started to hit 40% – on some of our key dates such as Valentine's Day – of transactions taken on mobile."
That compares with 30% of sales through mobile at Christmas. Laurent said that iOS is its biggest source of photos for Photobox. He believes the improvements to Photobox's apps, which include a wider range of gifts and the ability to make photo books on an iPad, will help bring incremental sales growth.
Laurent said mobile is one of Photobox's three big growth levers alongside international and product expansion.
Photobox, which counts Index Ventures and Highland Capital Partners as backers, is considering a £400m to £500m IPO. It is understood to have appointed JP Morgan, Jefferies and Numis as advisors.
Laurent said that the funds could help Photobox emerge as the market leader in a fragmented market for personalised goods.
He said: "We want to consolidate. We're in a market that is very fragmented. Photobox, on a pan-European basis, has below 10% share. There is a big opportunity for us."