Sainsbury's Argos's chief digital and marketing officer Bertrand Bodson has been named the UK's chief digital officer of the year.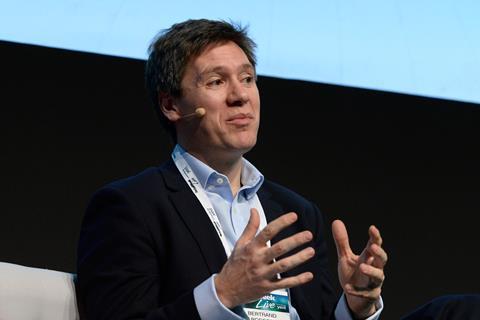 Bodson was awarded the title by the CDO Club, which has more than 5,000 registered members comprising digital and data executives across a variety of business sectors.
He was named chief digital officer of 2016 for his work leading Argos's digital transformation, from launching the retailer's Fast Track delivery service to it becoming the first UK retailer to make £1bn in sales via mobile.
Following the acquisition of the electricals retailer by Sainsbury's last year, Bodson has been tasked with overseeing the group's continued digital transformation, as well as its marketing, customer experience and publications teams.
Former winners of the chief digital officer of the year title include the Co-op's current chief digital officer Mike Bracken, for his earlier work on the UK Government's digital service, and The Guardian's former chief digital officer Tanya Cordrey.
'Highly entrepreneurial'
The CDO Club's chief executive, David Mathison, said: "Bertrand is highly entrepreneurial, intelligent and technologically savvy with a strong strategic mindset and superior team leadership skills.
"He has completely re-imagined Argos's digital strategy, with a laser focus on market-winning propositions which truly deliver customer satisfaction."
Bodson added: "It's fantastic to see the CDO Club recognise Argos's transformation into the third-largest online retailer in the UK.
"The journey has been very challenging at times, but it's hugely rewarding; I'm incredibly proud of how much Argos now thinks and behaves, moving at an incredible pace and being brave to try new things to do an even better job for our customers."