As the Olympic Games kick off in Rio, here are Retail Week's nominations for the retail athletes going for gold this year.
Marathon – Malcolm Walker, Iceland
When it comes to retail stamina, few can hold a candle to Iceland founder and boss Malcolm Walker.
It is 45 years since the starting gun was fired on Walker's retail race and he has endured challenging times along the way, where others may have wilted.
Following his 2001 departure from the chain he founded, Walker returned as chief executive in February 2005. The future seemed bleak to some, with Iceland almost on its last legs, losing ground on its rivals and apparently in danger of collapsing in the face of intense competition.
But Walker went on eventually to lead a management buy-out four years ago that showed Iceland defintely had a second wind.
And despite a long slog in a gruelling grocery market, Walker has found the energy to up the pace at the business, transforming Iceland's marketing strategy by ditching celebs in favour of "real mums" and taking full advantage of the football European Championships to boost brand awareness and drive sales in the right direction once again.
Double sculls – Carol Kane and Mahmud Kamani, Boohoo.com
Sculling may be dependent on almighty upper and lower body strength, but it's also heavily reliant on team work.
Deftly cutting through the choppy waters of the fashion sector are sculling partners Carol Kane and Mahmud Kamani – Boohoo's joint chief executives.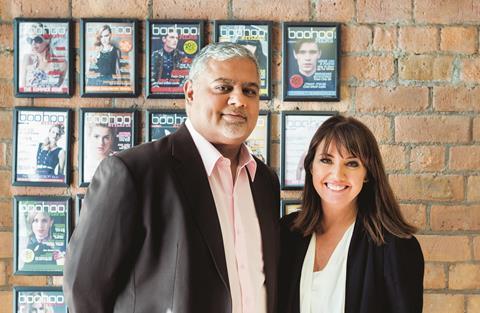 Hand in hand, the etailer's joint founders and bosses built the fast-fashion business from scratch and have soared, stride by stride, to success – this year, Boohoo expects full-year sales growth of between 25% and 30%.
Kane and Kamani have proved themselves a formidable pair when navigating changing tides, as evidenced when last year the business had to issue a profit warning.
And, proving they have the endurance to get all the way to the finish line, Boohoo's joint founders are fast approaching the etailer's 10th anniversary.
Boxing – David Potts, Morrisons
The grocer's chief executive entered the ring last February and was up for a fight. Morrisons' has been on the ropes in recent years and drafted in retail heavyweight Potts, who has more than 40 years of grocery experience under his belt.
Since taking the helm at Morrisons, Potts has delivered several body blows to put it in shape, including culling the executive team from 12 to five.
"Potts has delivered several body blows to put Morrisons in shape, including culling the executive team from 12 to five"
Potts has also formed an allegiance with Amazon alongside Morrisons' Ocado partnership to ensure the grocer's online offer is fighting fit.
Far from throwing in the towel, Potts is also ramping up the supermarket's battle on price, delivering a knock-out round of price cuts in an effort to quell consumer confidence concerns after Brexit.
As the sparring between the big four rages on, Potts will hope his combination of leaner management, online investment and competitive pricing floors Morrisons' rivals.
4x100m relay – Mike Coupe, John Rogers, Robbie Feather and James Brown, Sainsbury's
In the hotly contested race to adapt to rapidly changing consumer habits, Sainsbury's has shot out of the blocks thanks to the strategic thinking of its leadership team.
Led off by chief executive Mike Coupe, the grocer has left rivals trailing in its wake with a push to be there for its shoppers "whenever and wherever" they want.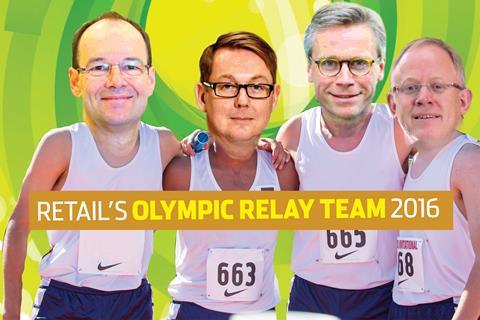 Finance supremo John Rogers has played a pivotal role in the £1.4bn acquisition of Argos owner Home Retail Group, where he will become boss following completion of the deal in September.
Running the third leg of the Sainsbury's plan, online boss Robbie Feather has driven the grocer's ecommerce business and spearheaded moves into same-day delivery, which is expected to be rolled out to 30 stores by Christmas.
And improvements orchestrated by clothing boss James Brown in the supermarket giant's Tu clothing range – including a roll-out to hundreds of stores, the growth of its athleisure category and the launch of a dedicated Tu website – have seen Sainsbury's power towards grocery gold.
Decathlon – John Browett, Dunelm
The decathlon is arguably the most challenging event in the Olympic Games, requiring ability across 10 separate events including running, jumping and throwing.
So, if it's an all-rounder you're after, there are few in retail who have demonstrated the ability to pole vault from sector to sector than Dunelm's flexible chief executive, John Browett.
"There are few in retail who have demonstrated the ability to pole vault from sector to sector than Dunelm's John Browett"
After nine years in top jobs at grocery juggernaut Tesco, Browett settled into the electricals world at Dixons, helping to steer the retailer in the direction of its gold-medal winning merger with Carphone Warehouse.
A 100m dash with Apple later, few could have predicted his next project would be the fierce and unforgiving world of fashion as chief executive of Monsoon Accessorize.
Now Browett has cast his shot put in the homewares sector, putting Dunelm on track for continued market growth and 200 stores nationwide.
Archery – Alex Baldock, Shop Direct
A precise eye and long-term vision are qualities that have allowed Alex Baldock to fire the Shop Direct empire from a struggling catalogue business to an ecommerce success story.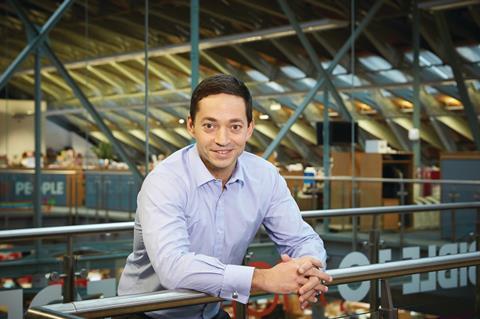 Few retail bosses had the keen eye to foresee the potential and opportunity that big data offered retailers such as Baldock, who joined Shop Direct in 2012 and has remodelled it from loss-making into a purely etail-focused operation with a £1.4bn turnover.
Big data has proven to be a bullseye by Baldock, who credits the use of personalisation and analytics as one of the chief drivers of Shop Direct's move into the black in recent years.
Baldock is not done adding strings to his analytics bow, bringing in a raft of new people this year to further bolster the etailer's use of data.
Hurdles – Helen Connolly, Bonmarché
Limbering up for the race of her life is Bonmarché incoming chief executive Helen Connolly.
Connolly is taking over from Beth Butterwick at the struggling fashion retailer later this month, marking her first appointment as a chief executive of a quoted business.
She is not to be underestimated, however – she joins Bonmarché from Asda's George clothing division and has experience at Primark and Next, so has a great track record in the fiercely competitive fashion sector.
"Connolly has some formidable hurdles to clear if she's going to transform Bonmarché into a gold-standard retailer"
Nevertheless, Connolly has some formidable hurdles to clear if she's going to transform Bonmarché into a gold-standard retailer following its profit warning last December.
She also has to outrun the competition from rivals such as N Brown while ensuring the retailer's offer is hot to trot whatever the weather.
As she looks out from the starting blocks at the race ahead, Connolly will no doubt have her eye on the prize as she plans to clear the obstacles standing between Bonmarché and retail success.
Gymnastics – Andy Street, John Lewis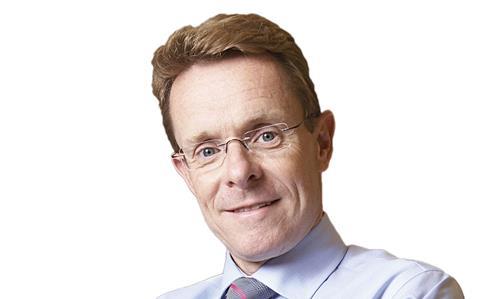 John Lewis managing director Andy Street makes our gymnastics troop for Rio 2016.
The boss of one of retail's success stories, Street is often in showman mode.
He would be at home wowing the crowd while managing to sustain a balancing act, ensuring that the department store chain maintains its middle class poise and executes every strategic point with apparent ease.
Of course, that apparent ease is not without effort. He might look graceful but Street has serious John Lewis muscle power behind him. His dedicated years of training – forged by his 31-year stint at the retailer – stands him in good stead to score 10s all round.
"The boss of one of retail's success stories, Street is often in showman mode"
And then there's that perfect finish – no retailer rounds off the year like John Lewis does, managing to pull off a better Christmas each and every time.
Weightlifting – Lord Wolfson, Next
There's no doubt that Lord Wolfson has plenty of heavy-lifting experience behind him.
He became the second youngest chief executive of a FTSE 100 company when he took the reins at Next at the tender age of 34 and has now been with the company for 20 years.
In a tricky fashion market he manages to turn round a decent performance almost every quarter – even more impressive when you consider that Next is part of the suffering mid-market.
Perhaps he can get into the spirit of things by donning some of Next's athleisure range as he prepares to deal with the heavy lifting that may come following the devaluation of sterling and the Brexit vote – challenges that he seems confident of overcoming.