Since winning the Retail Week Rising Stars award last year, Francesca Hewitt has climbed up New Look's ranks -and her ambitions don't stop there.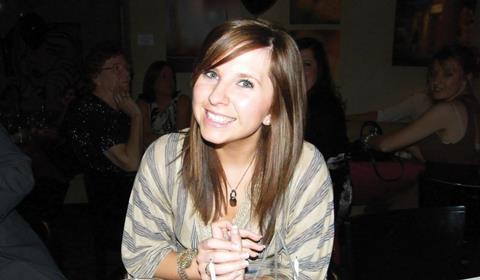 It's been a busy six months for New Look's Francesca Hewitt, the winner of last year's Retail Week Rising Star of the Year at the Skillsmart Retail Rising Stars Awards. Since picking up the trophy, her career has proceeded apace.
Hewitt was assistant merchandiser at the fashion retailer at the time of her win. Not long after, the 26-year-old was promoted to international junior merchandiser and, just a few months later, she is now preparing to pass another career milestone as she frantically revises for her assessment to move up to merchandiser level.
"It's fair to say I'm being fast-tracked. I've always had drive, but this year it's really registered that I need to do something about it," she says.
Hewitt, who has also moved from the Middle East to Southeast Asia team, says New Look has been very supportive in furthering her career. That's no surprise. She is in demand since last year's awards ceremony.
"Afterwards I had loads of invitations through LinkedIn. My director joked that he was going to sort it out with IT so they would block it," she laughs.
The award put her finally on the radar at New Look. Congratulatory emails arrived from people in parts of the
business and many from whom she had never met.
"It was amazing. [Chairman] Alistair [McGeorge] booked a meeting with me. He had a little folder on me that his PA had made. He asked me what I want to do and told me not to rest on my laurels," she says.
Hewitt has only worked in retail for three years, with two years at New Look under her belt after cutting her teeth as an allocator at River Island. However, despite her short time in the industry, she knows what she wants and would eventually like to move out of merchandising.
"I want to learn everything I can about the whole of international. I'm talking to people [in New Look] about where I will be best positioned to get that overview," she says.
"It's always interested me - different cultures and working with people, not just the product. People in Southeast Asia just say 'yes' to you all the time because they hate saying 'no'. I keep telling them it's OK to say no, whereas in the Middle East they tell you straight."
Hewitt, who studied international management with French at the University of Bath, has her sights set on the role of international director one day, and is determined to put in the hard work.
"I never wanted to get somewhere and not understand everything that's involved in it. So I want to do operations, commercial, maybe a bit of field work. There are loads of areas I want to touch on before I get there," she says.
However, Hewitt might have to put her ambitions on hold for the next few months, because it's not just all change for her career: she is also preparing for her wedding in the summer.
Hewitt, originally from Welshpool in Mid Wales, says she always knew retail was the career for her, mainly because of her biggest fan: her granddad.
"I've grown up around retail. My granddad was a cobbler and he didn't retire until he was 70. I used to go
and play on the till when I was little," she recalls.
Her granddad is proud of how Hewitt's award-winning career is progressing and has taken it upon himself to spearhead her PR.
"He called after I won and told me: 'I've been in touch with the County Times and I've told them you've won'. He didn't really understand what the award was at all and he told them it was something else. This poor woman called me and said, 'Your grandfather's been in touch'. It went in the County Times and, bless him, he loved it and took it all round town showing people."
At the rate that Hewitt's career is progressing, he might have a very weighty clippings book to lug around town in the not too distant future.
Enter now
Entries are now open for The National Skills Academy for Retail Rising Stars Awards 2013 from Retail Week. Click here to enter.