Janette Cross planned to work at Foyles for a year to support her acting work. Twelve years on, she is leading its customer experience strategy.
Cross had acted on stage and in TV shows including Merseybeat and Murphy's Law before she traded treading the boards for the shopfloor in 2004.
She has been Foyles' head of customer experience since last July and is based in its Charing Cross flagship, which drove the bookshop's 4.7% rise in like-for-like sales over Christmas.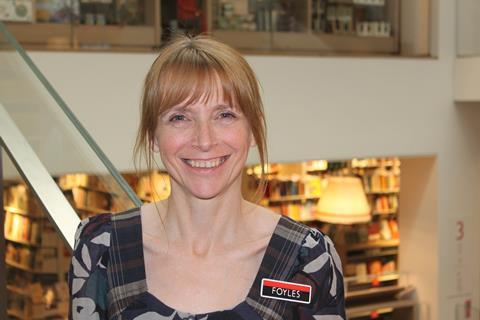 Her Foyles career has varied from bookseller to general manager but Cross told Retail Week that working with chief executive Paul Currie, who took the helm last year following senior roles at Hamleys and Cath Kidston, has been the most rewarding part of her career so far.
"Paul has had a long career in retail and I find his insight very enlightening – I think as booksellers we often forget that we need to be selling in order to be successful," says Cross.
Personalising the shopping experience
Currie created the head of customer experience role specifically for Cross shortly after he joined Foyles last February.
She says her job is focused on ensuring that "everyone that works at Foyles is operating with the needs of the customer in mind".
To achieve this Cross launched a customer experience initiative called The Barnum Project last year which divides Foyles shoppers into four categories: 'leave me to browse', 'please help me', 'connect with me', and 'immerse me'.
"What we can do is make sure our customer wants to shop with us across all our channels and create a consistent and rewarding experience throughout"

Janette Cross, Foyles
Cross has carried out workshops with staff in Foyles' Birmingham and Bristol branches on how to interact with each of these customer types and plans to extend the initiative across all 200 employees within the next six months.
This personalised, customer-centric service is what Cross believes sets Foyles apart from its competitors.
"Amazon is not going away and we can't compete with them on price so there's no point in trying" she said.
"What we can do is make sure our customer wants to shop with us across all our channels and create a consistent and rewarding experience throughout."
Individual formats and store technologies
Foyles expanded outside London last year as it re-opened its Bristol branch and added a store in Birmingham's Grand Central shopping centre to its estate.
The Birmingham shop, which opened last September, is described by Foyles as a space where "physical meets digital".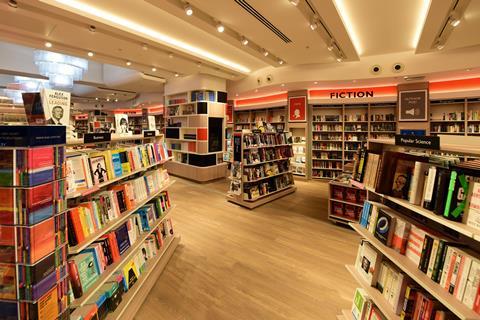 The store has motion-sensitive audio-visual pods where passing shoppers can listen to authors read their work aloud.
All staff are also equipped with iPads that allow them to check and order stock for shoppers wherever they are in the shop – technology Cross says will be rolled out across all of Foyles stores.
In the year ahead, Cross is focused on ensuring that Foyles' new branch in Chelmsford, which is scheduled to open in September, is customer-focused in its layout and design.
She would not divulge the specifics of the "new things" Foyles would be testing at the Chelmsford branch but says that it would "marry in-store technology with a community-led retail experience."
Driving content online
In her time as head of customer experience Cross has also been instrumental in delivering changes on Foyles' website.
The retailer's online offer is increasingly content-focused and features blogs and interviews with authors which are intended to boost customer engagement.
Foyles also launched its Price Parity scheme in autumn last year which ensured all of its products were the same price online and in-store.
This has resulted in the retailer increasing its online prices, which were previously lower than its bricks-and-mortar offer.
"Even though the online offer is more expensive than it used to be we have seen an uplift in sales and conversions since updating the website," says Cross. She adds that work on Foyles' ecommerce platform is still ongoing.
Outside of work Cross is an avid runner and completed a 100-mile ultramarathon across the South Downs in less than 24 hours last summer.
Currie will be banking on Cross' formidable stamina to drive results at a similar pace as she steams ahead in her role.