Pandora's Allan Leighton is set to receive DKr34m (£3.4m) from the Danish jewellery retailer before he steps down as chief executive in March.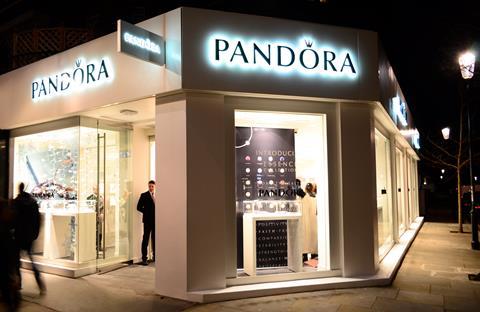 Leighton – who is expected to be unveiled as the new chairman of the Co-operative Group – has accepted the amount as compensation and benefits resulting from his role on the retailer's board of directors, as reported it in its financial results.
He took up the role of chief executive after being chairman of Pandora. Leighton has sat on the boards of countless companies, but is well known for his role as the former CEO of Asda.
Yesterday, the jewellery retailer recorded a 39.5% increase in net profit in 2014, driven by the broadening of its portfolio of products.
Pandora's profit rose to DKr3.09bn (£310m) in 2014, compared with a net profit of DKr2.22bn (£222m) in 2013.
The business, which built up its brand selling charms and bracelets, reported its strongest-ever fourth quarter.
Leighton's potential move to the Co-op is being tapped up as part of the group's attempts to modernise and professionalise the business after it suffered a period of crisis that included chief executive Euan Sutherland quitting and a massive deficit in its banking arm.