Net-a-Porter's well-loved former boss Mark Sebba died this week due to a sudden heart attack.
Sebba, who was 69, died on Monday.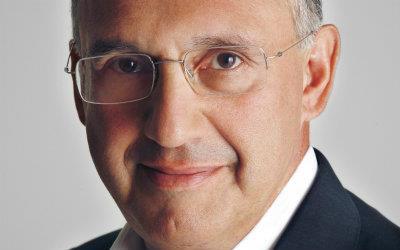 Sebba was chief executive of Net-a-Porter for 11 years until his retirement in 2014, at which time the luxury etailer recorded a surprise YouTube video hailing him as "the world's most loved CEO", which has since amassed over 1 million views.
At the time of his retirement, Net-a-Porter founder Natalie Massenet described Sebba as "the best chief executive this company could have hoped for and my greatest ally".
A statement from Net-a-Porter said Sebba "will be remembered by all of his colleagues and anyone whose life he touched as the very best of men."
Sebba worked in investment banking roles in London and New York at the beginning of career, after which he held a host of finance director roles in early-stage media and technology firms. He took the helm at Net-a-Porter in 2003.
Sebba was also a trustee of the Victoria & Albert Museum and chairman of its commercial division.
He is survived by his wife, author Anne Sebba, their three children Adam, Amy and Imogen, and five grandchildren.