Former Dixons and Apple retail boss John Browett has been appointed chief executive of fashion and accessories retailer Monsoon Accessorize and is due to start next month.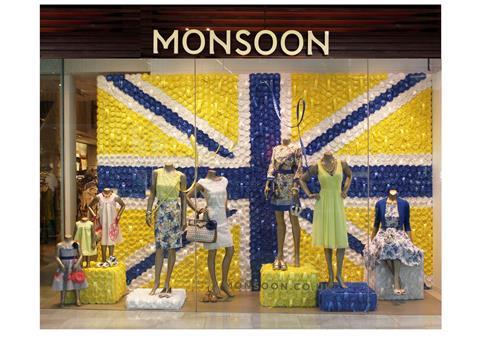 Retail Week Live
John Browett is speaking at Retail Week Live on March 13 and 14. Go to retailweeklive.com for more details.
His online and international retail skills were seen as a big draw for Monsoon Accessorize as the business looks to expand further. The retailer has 1,053 stores in 74 countries. However, the appointment will come as a surprise from some quarters due to Browett's lack of fashion expertise.
His return to UK retail comes just four months after his sudden exit from Apple.
Monsoon Accessorize founder Peter Simon said: "We conducted an extensive search for a chief executive and John has the skills and experience needed to take Monsoon Accessorize to the next level."
Browett, who will take up his new role on March 4, said: "Monsoon Accessorize is a great company with an impressive heritage, a commitment to environmental awareness and talented designers, management and staff."
The pinnacle of Browett's career so far was the dramatic turnaround of electricals retailer Dixons, which owns Currys and PC World. As the group's chief, he overhauled customer service and saw off US rival Best Buy's attempt to take on Dixons in the UK.
However, he hit headlines last year when he exited Apple after less than six months as its senior vice-president of retail.
Monsoon Accessorize has been without a boss since July when managing director Peter Ridler left.
Chief commercial officer Steve Back replaced Ridler on an interim basis. Monsoon celebrates its 40th anniversary next month.
Colourful founder
Monsoon was founded by Peter Simon, who is known as a demanding boss.
He launched the retailer in 1973 after travelling around the world - during which time he joined a nudist colony in Ibiza - before setting up a Portobello Road market stall selling woollen coats, where he came up with the idea for the business.
He is believed to have chosen the Monsoon name because he was born during a rainstorm.
Under his stewardship the retailer, which trades under womenswear fascia Monsoon and accessories business Accessorize, has expanded all over the world.
Once a year he returns to his original Portobello pitch to sell products in aid of the Monsoon Accessorize Trust, which helps disadvantaged women and children in Asia.
John Browett's journey from food to fashion
John Browett has enjoyed sensational retail success and suffered one equally sensational setback.
After making his name at Tesco, where he ran Tesco.com and was strategy director, he was a surprise choice as chief executive of then-struggling electricals group Dixons.
But his renewal and transformation programme turned around Dixons' fortunes. When he joined, he was pestered at dinner parties about Dixons' awful service standards. By the time he left, service had been put centre stage.
Such was his success that he was headhunted for one of the most prestigious jobs in the industry, which carried a £36m golden hello - leading Apple's retail business. But he came under fire for changes to staffing and made a shock exit after six months.
The fickle nature of fashion will be new to Browett, who has occasionally been seen sporting a cagoule. However, his wide-ranging retail experience will make him an asset to Monsoon.