Holland & Barrett has bolstered its executive team with two newly created roles, which include poaching Sainsbury's Argos chief technology officer George Goley.
Alongside Goley, who will take up a similar role at the health and wellness retailer, Douglas Nesbit has been appointed as strategy and transformation director.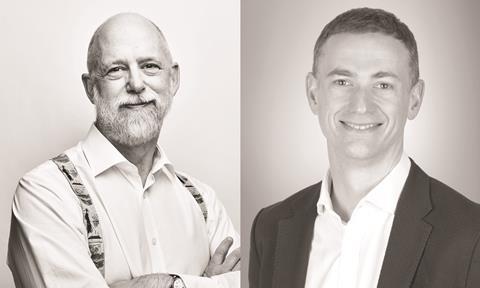 Both will report to chief executive Peter Aldis.
Goley joins the retailer after a two-year stint as chief technology officer at Sainsbury's Argos, prior to which he was chief technical officer for Argos' former parent company Home Retail Group. He has also previously held senior roles at Amazon, Sears and Microsoft.
Goley will be tasked with "building the teams and technologies that deliver the next generation of health and wellness products and services to Holland & Barrett's customers worldwide".
Nesbit has held roles at Dunelm, Argos and Tesco, and was most recently an interim commercial director for Dixons Carphone's financial services division.
His new role "will see him co-ordinate completion of Holland & Barrett's emerging new strategic plan, and lead business-wide transformation programmes that will underpin the next phase of UK and international growth".
These most recent hires mark the completion of the retailer's executive team reshuffle, which has included the appointments of Steve Carson as UK boss, Echo Lu as international managing director and Caroline Hipperson as chief marketing officer.
Aldis said: "These newest appointments broaden and deepen the strength of our executive leadership team so we are ready to deliver another 10 years of market-leading growth.
"As a business, we need to be at the forefront of the rapidly advancing technology that is helping our customers meet their health and wellness goals. We are investing heavily in delivering more speed in the retail experience, greater convenience in service and delivery, and increasing personalisation in our brand and product propositions, both in-store and online.
"We know there remains substantial headroom for further growth both here and overseas and the appointment of Doug and George in these newly created strategic roles puts us in the perfect position to capitalise on these opportunities and deliver our ambition to become a world leader in our sector."