N Brown-owned Figleaves has appointed Navabi's chief merchant Miriam Lahage to take the helm of the lingerie etailer.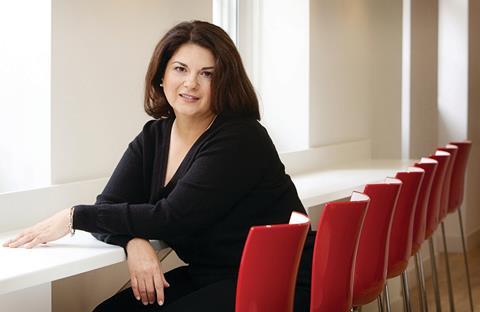 Lahage will join Figleaves this spring from the plus-size-clothing retailer, where she has acted as chief merchant since 2015.
Lahage, who will remain on Navabi's board in a non-executive capacity, has previously worked at fashion retailers including TJX, Net-a-Porter and eBay, where she acted as vice president for the online marketplace's fashion arm from 2010 until 2012.
She will report to N Brown chief executive Angela Spindler in her new role, taking over from interim boss Natalie Burrows, who has been at the helm since Fiona Holmes left the retailer last autumn.
Burrows will remain at Figleaves in the newly created role of customer director.
Spindler said: "I am delighted that Miriam is joining the team at Figleaves. Her retail digital expertise is really second to none and will help us to support our growth ambitions for the brand."
Lahage added: "Figleaves has to be one of the UK's most memorable digital retail brands with an amazing heritage.
"I look forward to working with the team to ensure that when it comes to lingerie and swimwear, the retailer is the first choice for customers both old and new."
The online retailer upgraded its ecommerce platform last July.