It has been alleged that Arcadia paid 200 of BHS's head office employees a total of £2m
Former boss Darren Topp said the payment was intended to facilitate BHS's sale
Former BHS retail director Tony Brown made unsuccessful bid for the business
BHS head office employees received payment from Arcadia in an effort to keep them while the retailer sought a buyer following its collapse, it has emerged.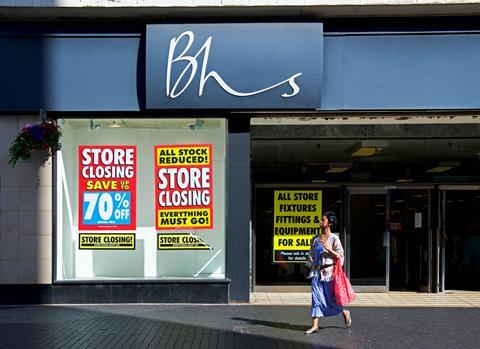 Payments to head office employees at the department store retailer have emerged following an investigation by the BBC.
The BBC has alleged that around 200 staff in BHS's head office in London received a total windfall of £2m from Arcadia after the business entered administration in April.
In a letter to the BBC, the department store retailer's former chief executive Darren Topp said the payment by Arcadia was intended to keep the retailer's head office open while a buyer for the business was sought.
Topp's statement
The statement from Topp said: "When it became clear we were entering administration, keeping head office employees was critical to our ability to sell the business whole and indeed run the business short term.
"This is evidenced by the discussions we had with potential purchasers, all of whom wanted to keep the head office structure intact.
"In order to stem the tide of resignations I, in conjunction with the administrator, sought funds from Arcadia to offer payments to the Head Office team."
In the four weeks following BHS entering administration, almost 100 of its head office employees resigned.
Topp said the money from Arcadia was intended to keep core staff in place.
"This money allowed us to retain key people in order to continue to trade and should a successful buyer have been found the business would have had the necessary resources to be operate normally very quickly," he said.
According to the BBC, BHS's former retail director Tony Brown also made a bid for the business but was turned down by Sir Philip Green, who sold it to Dominic Chappell-led retail consortium Retail Acquisitions for £1.