In this exclusive extract from his new book, 100 Practical Ways to Improve Customer Experience, Martin Newman highlights how businesses can stay relevant in the new environment.
For most retailers, the move towards an embedded digital business requires significant cultural change. So, what is a digital culture? It has to be all encompassing.
It is far more than simply creating digital tools or leveraging technology.
Customer engagement
The customer has to be at the heart of this. After all, it is their experience across different channels and touchpoints and their ability to 'shop and engage how they want' that determine the success of multichannel businesses.
Digital is the enabler to deliver this experience. With the emphasis on customer service, retailers will be putting customers at the front and centre of everything they do and leveraging digital to deliver the optimal experience.
Metro Bank has a general policy that 'if it's right for the customer, it's the right thing to do'.
Its focus is on creating fans as opposed to customers. Can you think of a traditional bank, anywhere in the world, that could even begin to think this way?
Commercial imperatives
There are many issues that suppress the commercial performance of multichannel, consumer-facing businesses.
Too many ecommerce teams are technically sound but commercially ineffective. They are not traders. Also, too many retailers struggle to evaluate the halo effect of multichannel and therefore have not joined up their channels to deliver the experience customers require.
Working in silos – whether it is with a separate ecommerce team or disjointed range planning and merchandising – means the customer is not presented with what they want to buy, where and when they want to buy it.
Actionable insight
Big data, small data, whatever-you-want-to-call-it-data, we have more of it than we ever had before. However, data is not insight, and therefore we need to ensure we instil a culture of wanting to understand what the data is telling us and the actions required to improve performance. Wouldn't we all feel a lot better about our roles if we were able to take decisions supported by data?
Empowering your teams
Is your team across all touchpoints empowered to deliver the experience demanded by customers? Previously the chief digital and marketing officer of Sainsbury's and Argos (post-acquisition), Bertrand Bodson, spoke about its store team providing the biggest potential digital army in the country.
Think about it, most retailers' store teams are of an average age below 30, almost all of whom are early digital adopters. Enabling them to leverage digital technology in-store such as clienteling solutions or mobile tills is second nature.
Innovation and matching the pace of change
The ability to fail fast and to innovate in order to stay ahead of the game is crucial. Yet most retailers still work with a fairly fixed annual road map.
This also talks to the organisation's view of investment. The space we're in is changing so quickly, every day new developments ensure that customer expectations of their experience are changing constantly and therefore we require a culture that ensures we keep up with the pace of change the customer is experiencing.
A truly customer-centric culture and ethos
Culture is hugely important and significant as a driver of change and transformation to deliver a customer-facing business. One of the best examples of a business with a truly customer-facing culture is Zappos, the largest online footwear retailer in the world, which was acquired by Amazon in 2009.
Tony Hsieh is the CEO. It offers new hires $2,000 to quit – the thinking being that they are only interested in retaining those who are truly customer obsessed.
Case study: AO.com
AO.com has a very strong customer-facing culture. Staff in the call centre can compensate customers whether to costs of 50p or £5,000. They are not under financial restraints and can do what is 'fair and reasonable' in order to fix issues.
It treats every customer as if they were family – and how it would fix it for them. It can dispatch a new product on the same day and also send a bunch of flowers as an apology without needing approval. It employs people who care and are passionate about the business and their customers.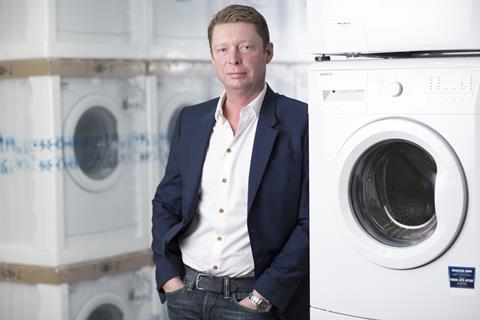 It has the 'and' not 'or' approach. You cannot pay people to care. Its goal is to recruit people who are 'ambitious and humble' – it is usually the case that you get one or the other.
As I have outlined already, culture is driven from the top. To this end, John Roberts, AO.com founder, used to spend 40 minutes a day signing customer letters when he was still involved day to day.
Customers got a response from him, whether they had written to complain or to compliment the business. This also creates a closed feedback loop. How many CEOs do you know who take the time to do this?
Drivers beware! AO.com also has a publication of Facebook feedback of their drivers; customer feedback on the quality of customer service provided.
The bimonthly publication is sent to the drivers and also to the founder. It includes both positive and negative feedback with the aim to show the effect its drivers can have on the customer experience.
If you don't document it, and don't follow a process and communicate it widely across the business, it will not happen. Your culture and values will not be effectively delivered.
Surprise and delight customers
A great example of this is at Pret A Manger. Its store colleagues are empowered to offer the customer a free coffee when something goes wrong – or other random acts of kindness. Often this is unexpected and therefore has a big impact on how the customer feels about Pret.
However, this is also about staff being empowered to do the right thing; it is not about customer entitlement and expectation to always get something when they want it.
Lead by example: culture comes from the top
As I stated earlier, culture comes from the top. It is fine for HR to define this, but for culture to permeate the business it has to be lived and breathed by the board, by the CEO, the COO, the CFO, et al.
Does the CEO sit in a palatial office, with all the trimmings of being at the top, or do they place themselves amongst their colleagues? Being at the heart of the business has lots of advantages.
I'm not advocating this as something that all CEOs should do. But it tells you everything you need to know about the CEO and their view of colleagues and culture – and the importance of being visible in the business.
Create a cross-functional team to ensure your culture is maintained
You need someone or some people who have the mandate to determine and deliver a customer-obsessed culture and business.
A cross-functional team will also help to ensure alignment across the business.
Always be fully transparent with customers
Customers can sense when they are being taken for a ride and they are very quick to call it out and amplify it on social media channels. So, be smart, don't ever try to pull the wool over your customer's eyes.
Develop a marketing plan to communicate your culture to both external and internal customers
Your external customers will need to know what is different about your business now and why they should believe in you. Your internal customers will need to know why you are changing and what that change means for them.
Culture eats strategy for breakfast – never forget that.
Make sure yours is relevant. This is the heartbeat of your business. Your culture courses through every part of your business both internally and externally.
If your colleagues don't like the culture then your customers most certainly will not.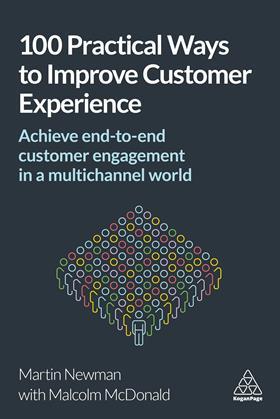 From 100 Practical Ways to Improve Customer Experience by Martin Newman and Malcolm McDonald, ©2018. Reproduced with permission from Kogan Page.
Retail Week subscribers can purchase the book using promotional code 100CX20 at www.koganpage.com.

Martin Newman is founder and executive chairman of multichannel consultancy Practicology.